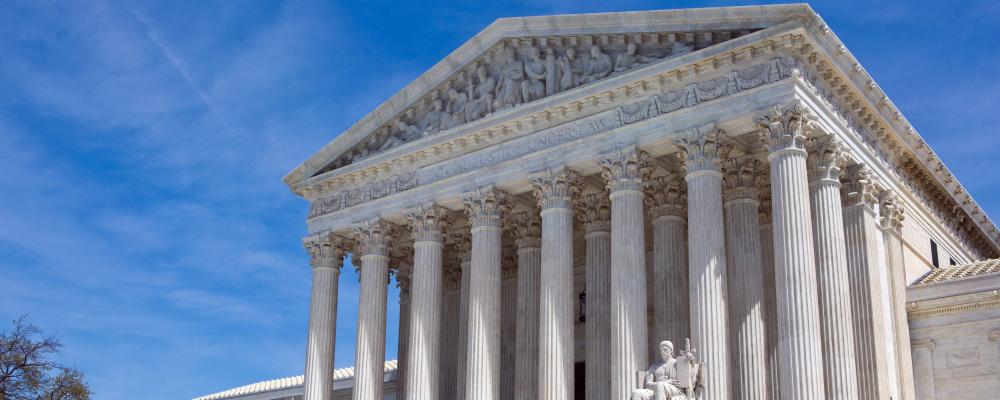 The Supreme Court ruled last week that the Federal Labor Relations Authority has jurisdiction in labor disputes involving state national guards and dual-status technicians.
The majority opinion written by Justice Clarence Thomas said that a state National Guard acts as a federal "agency" when it hires and supervises dual-status technicians serving in their civilian roles.
The Ohio National Guard brought the case, arguing the FLRA had no jurisdiction over a state matter.
According to Thomas, the Guard hires the technicians under its delegated federal authority, so the technicians are afforded the benefits of federal civilian employment, including collective bargaining rights.
Thomas charged that the statutory authority permitting an adjutant general to employ dual-status technicians reinforces this point.
More than 32,000 technicians are represented by unions in every state but Mississippi, according to the FLRA.
The 7-2 ruling on May 18 upholds a December 2021 decision by the U.S. Court of Appeals for the Sixth Circuit.
In a dissent, Justice Samuel Alito agreed that the question of the FLRA's authority hinged on whether a state guard is a federal "agency."
Alito, who was joined by Justice Neil Gorsuch, disagreed that the Guard should be considered a federal agency.
"Because petitioners [Ohio National Guard] are not actually federal agencies, a proposition that the Court does not dispute, the FLRA lacks jurisdiction to enter remedial orders against them," Alito noted.
The statutory questions at issue in Ohio Adjutant General's Department v. Federal Labor Relations Authority arise from a 2011 Collective Bargaining Agreement signed by the Ohio Guard and the American Federation of Government Employees, the union representing Guard technicians.
After the CBA expired in 2014, both sides initially agreed to maintain the status quo.
But in 2016, Ohio asserted it wasn't bound by an expired agreement and stopped withholding union dues.
In its brief, the Ohio Guard argued that the FLRA has been empowered to regulate the labor practices of federal agencies, not state militias.
"That limited grant of power over statutorily defined federal entities does not confer any power over state entities and state officers," wrote Benjamin Powers, Ohio's solicitor general.
The attorneys general of Alabama, Alaska, Arkansas, Idaho, Louisiana, Oklahoma, South Dakota, Texas, Utah and West Virginia joined Mississippi's attorney general in filing an amicus, or friend of the court, brief supporting the Ohio Guard's position.
The arguments in Ohio Adjutant General's Department v. Federal Labor Relations Authority reside here.
The case's oral arguments are available here.
The Court's opinion can be found here.
— By Jennifer Hickey