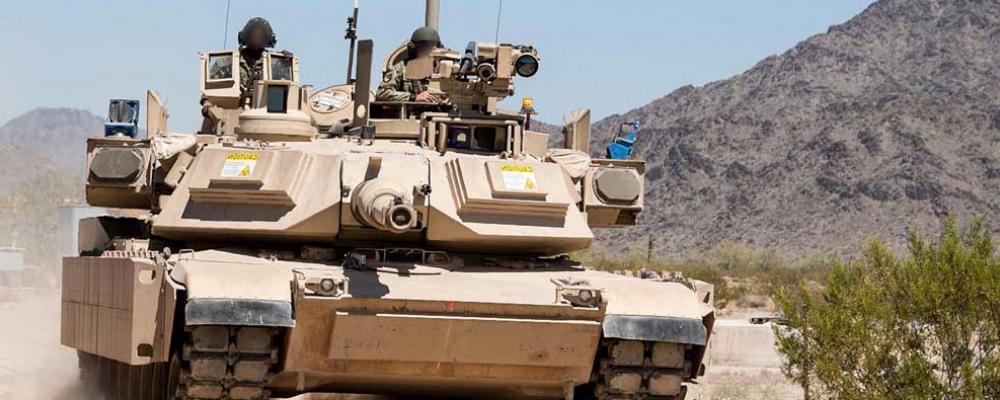 The $1.5 trillion spending plan that President Joe Biden signed Friday to fund the government through September includes several billion dollars to purchase new tanks and aircraft for the National Guard. 
The action averted a partial government shutdown that would otherwise have occurred midnight Friday. The federal government has been operating on a series of stopgap budgets since Oct. 1 while Democrats and Republicans haggled over spending amounts and priorities. 
Overall, the appropriations provide $730 billion in nondefense discretionary spending, a 6.7% boost over fiscal 2021, and $782.5 billion in defense spending, a 5.6% increase over last year.
Most of the defense spending — $728.5 billion — runs through the Defense Department, including the dollars for new Army and Air Guard equipment, according to a NGAUS analysis of the plan.  
The Army Guard is now set to receive 90 brand new M1A2 Abrams System Enhancement Program version 3 tanks, enough to modernize one armored brigade combat team. The number is 20 more than were requested in the president's budget request. 
There are also 33 UH-60M Black Hawk helicopters, nine more than were in the budget proposal, and 24 rebuilt Victor-model Black Hawks and another $100 million for rebuilt Humvees for the Army Guard.  
Now in its seventh year, the congressionally directed Humvee effort rebuilds old AM General vehicles from the chassis up in a unique public-private program.
In addition, the spending plan directs the secretary of the Army to provide a report to the Congress on which multi-domain operations capabilities can be incorporated into the Army Guard. 
Lawmakers were also good to the Air Guard. Congress included 16 C-130J-30 Super Hercules cargo planes in the 2022 defense appropriations, enough to modernize two airlift wings.
Even though the Guard Herc fleet is primarily aging H-model C-130s that are expensive to maintain and need extensive modernization, the new aircraft were not in the president's budget proposal. The Air Force stopped asking for new C-130s several years ago.      
So Congress has stepped in, adding a total of 40 new C-130s for the Guard since fiscal 2017 at the request of NGAUS and state Guard leaders.
Lawmakers also provided $240 million to replace engines and propellers on Guard C-130H aircraft. The administration had requested only $29 million for H-model upgrades.    
There is also $98.5 million for F-16 AESA radar kits and spares along with $25 million for modular small-arms ranges for the Air Guard. 
In addition, fiscal 2022 appropriations include $285 million each for the Army Guard and Air Guard in the congressional directed National Guard and Reserve Equipment Account and $337.9 million for the Army and $305 million for the Air Guard for military construction. 
A more detail analysis for the fiscal 2022 defense budget is available under Legislative Reports in the Legislation section at www.ngaus.org.