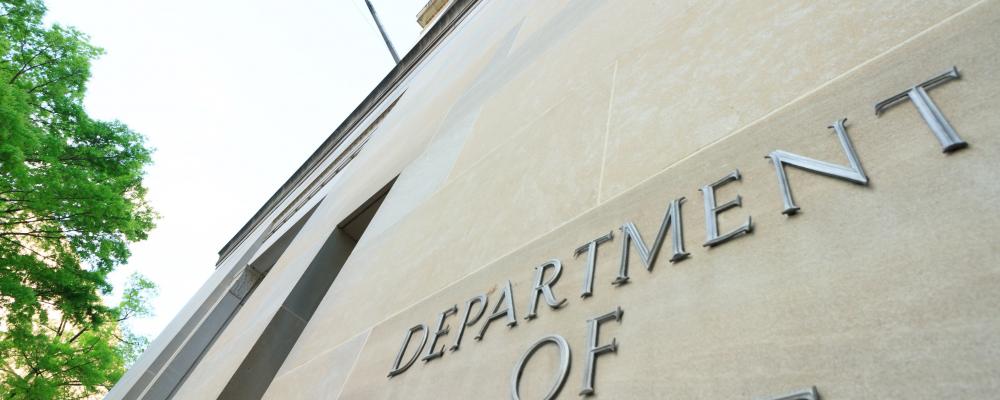 The Department of Justice says National Guard soldiers and airmen serving on state active duty can form labor unions.
The announcement comes despite a federal law making unionizing on active federal duty a criminal felony for military members, including Guard members in a federal status.
The DOJ conceded the federal ban doesn't stop Guard personnel on state duty from unionizing in a federal lawsuit settled in Connecticut last week.
The lawsuit was filed by labor unions arguing Connecticut Guard members on state duty ordered by Gov. Ned Lamont, D, can seek collective bargaining rights.
"Before this case, unions were understandably deterred from organizing state active duty National Guard members due to the potential for criminal penalties," said Rekha Kennedy, a Yale law student working for the Veterans Legal Services Clinic at Yale Law School, in a statement, per The Associated Press.
"With this reassurance from the DOJ, unions nationwide can begin the process of building relationships with Guard members without fear of prosecution," Kennedy added.
Yale's clinic represented the unions involved in the lawsuit filed last November.
The DOJ and the unions agreed to dismiss the case on May 17.
A 1978 federal law forbids military members from joining or starting labor organizations without risking a criminal felony.
Yale's clinic counters the statue only impacts service members on active federal duty ordered by U.S. military officials.
Some Guardsmen have said unionizing could boost negotiating power on details like pay, benefits and living and working conditions for state active duty, which differ between states.
Connecticut Guardsmen monitored last week's outcome before unionizing.
The case prompted some Texas Guardsmen on a state border mission to join the Texas State Employees Union in February.
Texas troops were inspired by a January court filing in the Connecticut case where the DOJ acknowledged the federal ban doesn't touch active state duty Guard members.
Unions are controversial in Texas after Gov. Greg Abbott sent the Guard to the state's border with Mexico in March 2021.
Abbott says Operation Lone Star counters illegal immigration and drug and human trafficking into the U.S.
But some Texas Guard troops have tried unionizing over the mission's living and working conditions.
"DOJ's position confirms that we are free to organize and fight for changes that every service member deserves," said Texas Guard member Hunter Schuler in a statement on the Connecticut lawsuit's settlement.
Connecticut's Guard has repeatedly operated on state duty in recent years.
During the COVID-19 pandemic's start, Connecticut Guard members established field hospitals and distributed supplies.
Connecticut's Guard has also helped police with protests and assisted cleanup efforts from major storms.
A Connecticut Guard spokesman said the lawsuit settlement wouldn't dramatically impact his state's Guard as state active duty operations have historically been rare. 
Maj. David Pytlik added the settlement could significantly impact other state Guards like Texas' with ongoing state deployments.
 - By Mark Hensch