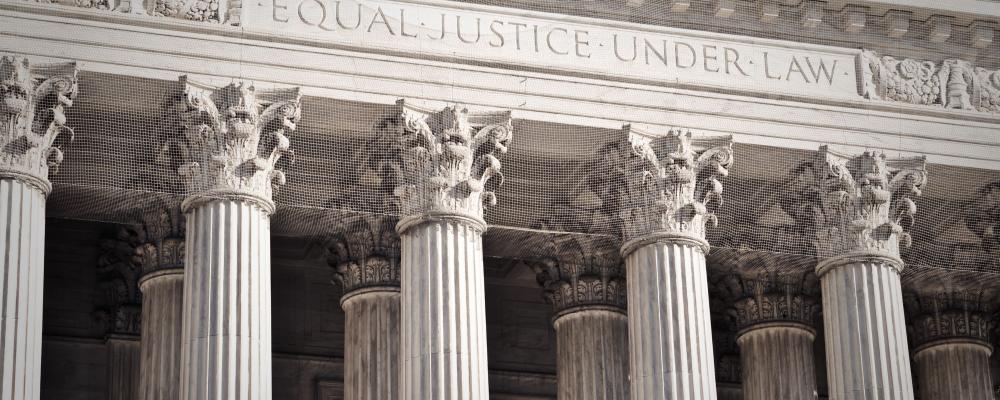 State agencies aren't immune from private lawsuits under federal laws meant to protect the employment rights of National Guardsmen and Reservists returning from military obligations, according to a Supreme Court ruling announced last week.
In a 5-4 ruling, the high court said Texas cannot claim "sovereign immunity" from a lawsuit by a former Texas State Trooper who was called up to serve in Iraq in 2007, came home sick and was subsequently fired.
The ruling will strengthen work protections for thousands of state-employed veterans returning to work after Guard or Reserve service. 
Service members are protected from losing their jobs due to military obligations under the Uniformed Services Employment and Reemployment Rights Act of 1994, or USERRA. 
The law even protects employment rights of troops returning with a service-related disability.
But when the employer is a state government, it's been more difficult to seek remedy because of sovereign immunity, a constitutional provision enabling states to reject some state and federal lawsuits filed against them.
This specific case involved Le Roy Torres, an Army reservist and former employee of the Texas Department of Public Safety.
Torres told the agency he could no longer serve as a state trooper and sought a comparable job to accommodate his service-related disability.
When Torres was denied, he filed suit under federal law but lost in state courts. He appealed the decision to the Supreme Court.
In last week's ruling, the justices found the states do not have sovereign immunity when it comes to USERRA.
"By ratifying the Constitution, the States agreed their sovereignty would yield to the national power to raise and support the Armed Forces," Justice Stephen Breyer wrote in the majority opinion. "Congress may exercise this power to authorize private damages suits against nonconsenting States, as in USERRA." 
He was joined in the decision by Justices Elena Kagan, Brett Kavanaugh, John Roberts and Sonia Sotomayor.
Justice Clarence Thomas wrote a dissent, joined by Justices Samuel Alito, Neil Gorsuch and Amy Coney Barrett.
Thomas said "history and precedent" show that "when the States ratified the Constitution, they did not implicitly consent to private damages actions filed in their own courts — whether authorized by Congress' war powers or any other Article I power."
The ruling means Texas must now hear Le Roy Torres vs. the Texas Department of Public Safety, which challenges how the state handled his return from deployment. 
The decision surprised some observers, including Steve Vladeck, a CNN Supreme Court analyst and professor at the University of Texas School of Law.
"For 25 years, the justices have been wary of Congress' power to authorize damages suits against nonconsenting states pursuant to any of its Article I powers," Vladeck said.
"In 2006, the court recognized a limited exception for bankruptcy law; today, the court adds a second for the war powers," he added.
"It's easy to understand why Congress' war powers might be unique in allowing the federal government to override the states, but each exception calls the underlying principle into further doubt."
- By John Goheen