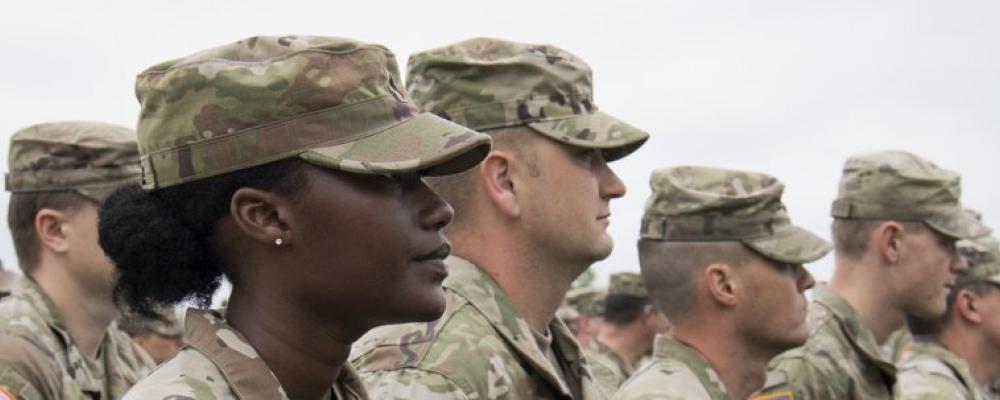 Legislation reintroduced in the House Monday would better incentivize employers to continue paying their activated National Guard and Reserve employees.
Currently, employers aren't required to pay their active Guard and Reserve employees.
But employers may receive a 20% tax credit for providing differential wages, the difference between their Guard and Reserve employees' regular salaries and their military pay.
The Reservist Pay Equity Act would increase this tax credit to 50%.
The bill is sponsored by Rep. Jimmy Panetta, D-Calif., Rep. Brad Wenstrup, R-Ohio, Rep. Don Beyer, D-Va., and Rep. Blake Moore, R-Utah.
The four lawmakers are members of the House Ways and Means Committee, which has jurisdiction over all taxation, tariffs and other revenue-raising measures.
"When I was mobilized and deployed to Afghanistan, I was lucky to have a civilian employer who provided me with differential wages," Panetta, a former Navy Reserve intelligence officer, said in a Monday release.
"However, many Reservists and National Guard members that I served with, and many others who are serving now, are not as fortunate," he added.
"While serving as a podiatric surgeon in the Army Reserve, I saw firsthand the incredible sacrifices that Reservists and National Guard members make when they answer the call to serve our country," Wenstrup noted.
"Unfortunately, too many of these brave men and women face a decrease in pay when they are activated that adds financial challenges to the many burdens our service members already face," he continued.
NGAUS supports this bipartisan House legislation.
"As we continue to improve laws to support the operational National Guard, efforts like this are crucial," retired Brig. Gen. J. Roy Robinson, the association's president, said Monday.
"Along with our families and communities, civilian employers are critical members of our national defense team," he continued. "I hope Congress continues to explore changes in the law which incentivize their continued support."
Enabling tax incentives for Guard employers is a NGAUS legislative priority.
The Reservist Pay Equity Act is also endorsed by the Enlisted Association of the National Guard of the United States and the Reserve Organization of America.
— By John Goheen