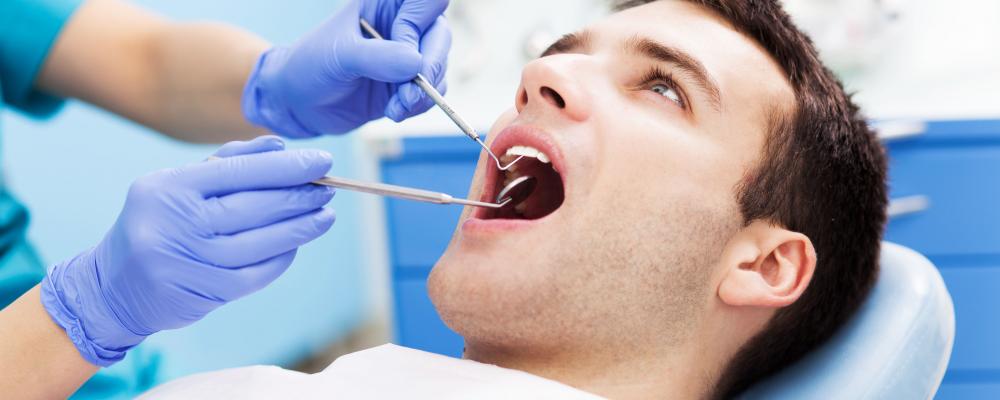 New legislation would provide National Guardsmen and Reservists with access to no-cost dental care.
The Dental Care for Our Troops Act, introduced last week by Rep. Andy Kim, D-N.J., and Rep. Trent Kelly, R-Miss., would address one of the biggest hurdles Guardsmen and Reservists face in maintaining medical readiness. 
Kim and Kelly are members of the House Armed Services Committee, which is currently writing the House version of the fiscal year 2023 National Defense Authorization Act, the annual legislation establishing the Pentagon's congressional spending and policy priorities.
"When I speak with National Guard members, Reservists, and military support organizations, they tell me that access to affordable dental care is a concern for them, and that dental issues are a top reason reservists are found unfit to deploy," Kim said in a statement Friday.
"With this bill, we're making sure that all National Guard and Reservists have access to premium-free TRICARE for dental," he added, referencing the military's health insurance provider.
Lacking dental health has long been a readiness challenge for America's part-time military forces.
During the post-9/11 period, more than 20% of Guardsmen and Reservists were deemed non-deployable, Kim and Kelly said, while another 15% were removed from duty during deployment due to dental issues.
The Reserve Health Readiness Program provides Guardsmen and Reservists vouchers for a free dental exam, but they must pay out of pocket for any required treatment.  
Kim and Kelly's legislation would waive premiums and co-pays in the TRICARE Dental Program, a voluntary dental plan currently offered to all Guardsmen, Reservists and military family members.
"Our men and women in the Reserve and National Guard component stand ready to defend America at home and across the world," said Kelly, a Mississippi Army Guard major general.
"It is our duty as members of Congress to ensure they have access to preventive and continuous dental care — just as we do for active-duty military personnel," he concluded.
The new bill would expand on the Healthcare for Our Troops Act (H.R. 3512) Kim and Kelly introduced last year.
That legislation seeks to give Guardsmen and Reservists no-fee medical coverage through TRICARE Reserve Select.
The National Guard Bureau estimates about 16% of Guardsmen lack medical coverage.
The military doesn't provide health care to Guardsmen and Reservists until they're on federal orders for more than 30 days.
Kim and Kelly said they want the Healthcare for Our Troops and Dental Care for Our Troops acts included in the fiscal year 2023 NDAA.
NGAUS agrees.
"National Guard soldiers and airmen must meet the same medical and dental requirement to deploy as active-component personnel, yet they aren't provided the same medical and dental coverage to do so," said retired Brig. Gen. J. Roy Robinson, the NGAUS president. "This is more than unfair, it's foolish and expensive."
"It denies the nation critical fighting assets when they are needed most," he added. "We applaud Representative Kim and Kelly's efforts. They are an urgently needed investment in combat readiness."
  - By Mark Hensch