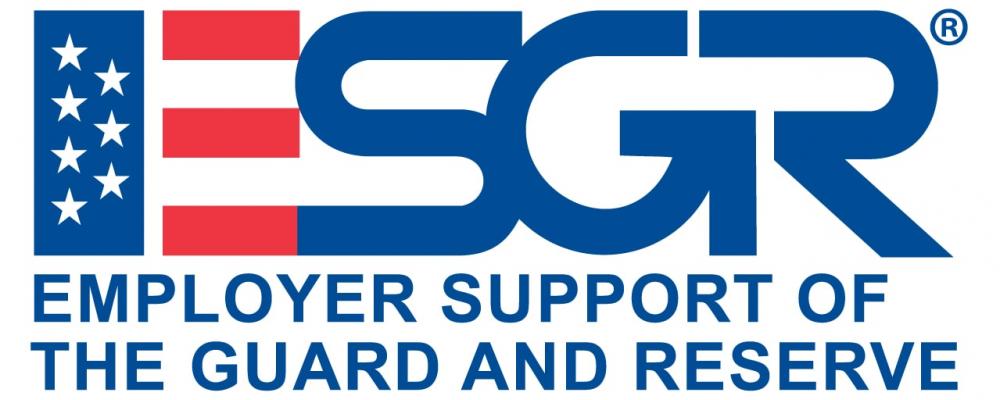 A global biopharmaceutical company, a national laboratory and four local police departments are among the 15 recipients of the 2022 Secretary of Defense Freedom Award, the U.S. government's highest honor for employers of National Guard and Reserve personnel.
Each of the recipients was nominated by a Guard or Reserve employee working for their organization.
Celebrating its 26th year, the Freedom Award began in 1996 under the auspices of Employer Support of the Guard and Reserve to recognize exceptional employer support, with 325 honorees to date.
"The men and women of the National Guard and Reserve make significant contributions to our communities and our national security through their civilian and military careers," said Defense Secretary Lloyd J. Austin III. "By valuing and supporting their employees' military service, these employers enhance the strength, readiness, and diversity of our National Guard and Reserve forces, and the readiness of the Total Force."
"This year also marks the 50th anniversary of the Employer Support of the Guard and Reserve, recognizing the sacrifices and stalwart dedication of our reserve components, their Service members, and the outstanding supportive employers who go above and beyond," he added.
ESGR received 2,777 nominations for the award for employers throughout the 50 states, Guam, Puerto Rico, the U.S. Virgin Islands and the District of Columbia. 
The recipients distinguished themselves by vastly exceeding the requirements of the Uniformed Services Employment and Reemployment Rights Act to support their Guard and Reserve employees. 
Many offered enhanced pay and benefit packages; flexible scheduling and generous leave policies; and pre- and post-deployment support. 
Additionally, they implemented robust training to equip human resource professionals and managers to support their organization's military serving employees; stayed connected to deployed employees by sending care packages; and took care of their employees' families during deployments by assisting with household repairs, including them in company functions or providing financial assistance.
The 2022 Freedom Award recipients will be recognized in local ceremonies by ESGR State Chairs.
This year's recipients are listed by employer name, location and the nominator's service and state:
Allergy, Asthma and Immunology Center of Alaska, Anchorage, Alaska (Air National Guard, Alaska)
Bristol Myers Squibb, Princeton, New Jersey (Air National Guard, New Jersey)
Charles Perry Partners, Inc., Gainesville, Florida (Army National Guard, Florida)
Charleston County Sheriff's Office, Charleston, South Carolina (Air Force Reserve, South Carolina)
Check Defense, Raleigh, North Carolina (Army National Guard, North Carolina)
Coalfire Systems Inc., Westminster, Colorado (Navy Reserve, Colorado)
Flemingsburg Police Department, Flemingsburg, Kentucky (Army National Guard, Kentucky)
Gate City Bank, Fargo, North Dakota (Army National Guard, North Dakota)
HJ Pertzborn Plumbing and Fire Protection, Madison, Wisconsin (Army Reserve, Wisconsin)
Infinity Systems Engineering LLC, Colorado Springs, Colorado (Air Force Reserve, Colorado)
Jefferson County Sheriff's Office, Golden, Colorado (Air National Guard, Colorado)
Phoenix Fab LLC, Chandler, Arizona (Air National Guard, Arizona)
Storm Lake Police Department, Storm Lake, Iowa (Army National Guard, Iowa)
TeleTracking Technologies, Pittsburgh, Pennsylvania (Army Reserve, Pennsylvania)
UT-Battelle (Oak Ridge National Laboratory), Oak Ridge, Tennessee (Air National Guard, Tennessee)
For more information about the Freedom Award, visit www.FreedomAward.mil. To learn more about ESGR, a Defense Personnel and Family Support Office program ,visit www.ESGR.mil.
 - By John Goheen