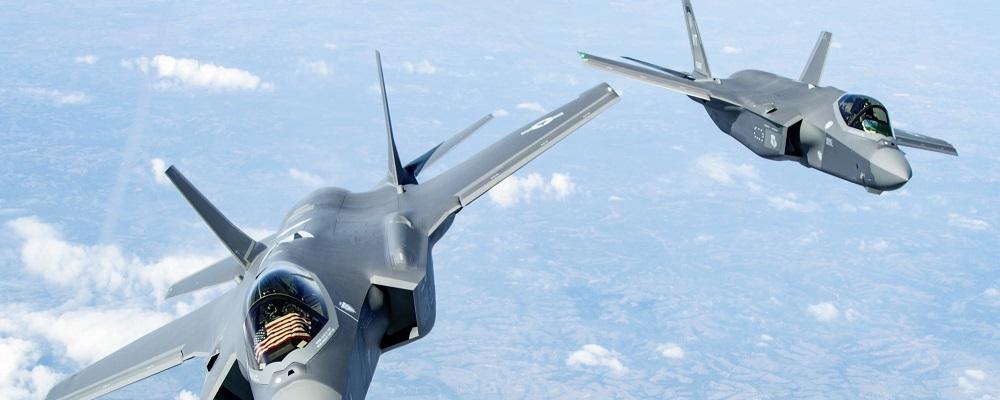 Wisconsin and Alabama have been selected as the second and third states to receive the Air Force's fifth-generation aircraft, the F-35A Lightning II.
Air Force leaders announced the decision to base the fifth-generation fighters at Truax Field in Madison, Wisconsin and Dannelly Field in Montgomery, Alabama, last week.
Truax is home to the Wisconsin Air National Guard's 115th Fighter Wing. Dannelly is home to Alabama's 187th Fighter Wing. Both units currently fly the F-16 Fighting Falcon.
The fourth-generation fighters will begin to be replaced in 2023, according to officials, but the units are expected to fly a mix of the two aircraft into the 2040s.
"This will allow the Air Force to maintain enough fighters to meet combatant commander requirements, provide required training, and allow a reasonable and uninterrupted deployment tempo for the force," officials said.
Air Force leaders decided on the locations following a multiyear selection process which included an environmental analysis which began in early 2018.
Currently, the F-35 is based at three active-duty Air Force locations – Hill Air Force Base in Utah, RAF Lakenheath in the United Kingdom, and Eielson Air Force Base in Alaska; and at one other Air Guard location, the Burlington Air Guard Station in Vermont.
One Air Force Reserve location, Joint Reserve Base Fort Worth, Texas, has also been selected to host the F-35A, pending an environmental study.
Vermont's 158th Fighter Wing received the first of 20 F-35A jets late last year. The unit is expected to receive its full complement of aircraft by this summer.
At least one other Air Guard location was thought to be in the running for the new aircraft. Earlier this year, President Trump suggested Selfridge Air National Guard Base in Michigan would eventually be home to the F-35.
Air Force leaders said their decision was based with an eye towards the future.
"The Department of the Air Force selected the 115th Fighter Wing and the 187th Fighter Wing as the next Air National Guard locations to receive the F-35A," said Air Force Secretary Barbara Barrett. "Putting F-35s at these two bases continues our transition into the next generation of air superiority."