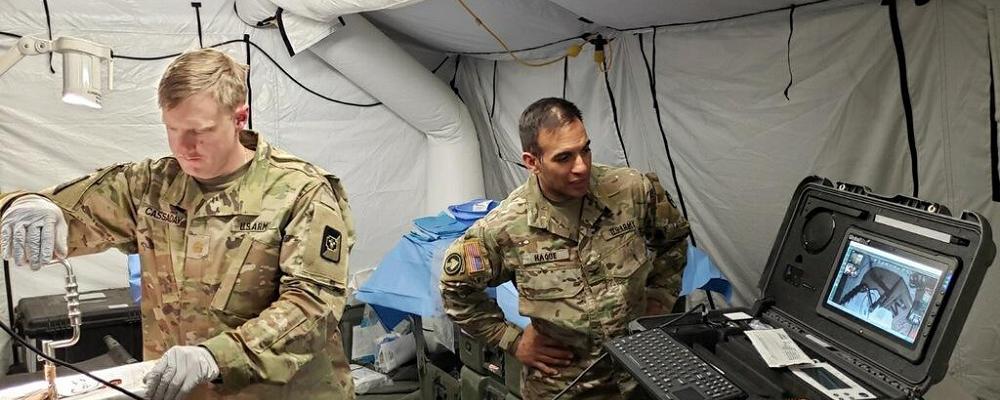 The military is rapidly expanding the use of telemedicine, but must improve software to reach troops in the field, according to a Politico report based on analysis from healthcare journal Health Affairs.
The peer-reviewed journal found that telemedicine decreases the need for patient evacuations and the deployment of health-care providers. It saves money, reduces travel risk in combat areas and improves outcomes for wounded troops.
But the same study found that the military lacks software compatible with mobile devices that can put sophisticated medical advice into the hands of frontline troops. Instead, service members rely on bulky equipment that has limited use on an austere battlefield.
The study, led by Jeremy Pamplin of the Telemedicine and Advanced Technology Reserve Center in Frederick, Maryland, urges military leaders to research software, hardware and cybersecurity initiatives that would enable mobile solutions.
According to the report, the Military Health System and the Department of Veterans Affairs are currently working together on a possible solution. They have recently submitted a joint grant application to blend certain telemedicine services.
Currently, the military has telemedicine centers operating out of locations in Virginia, Hawaii, Washington, California and Texas.