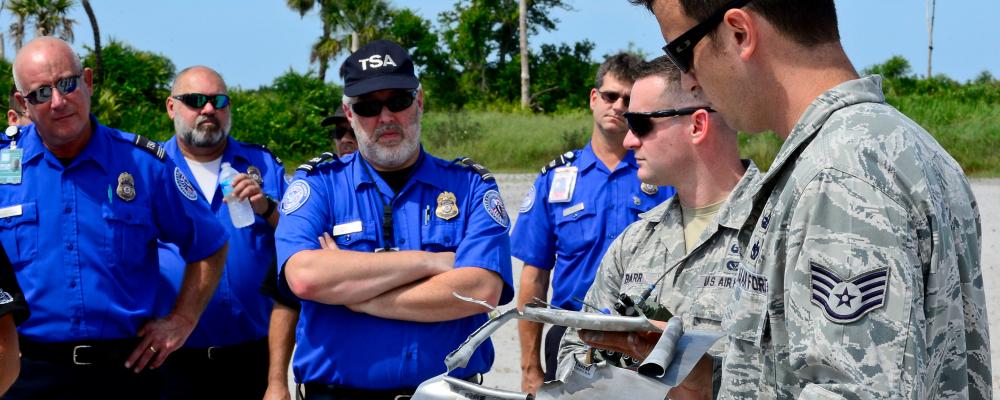 As the partial government shutdown reaches historic lengths, some 800,000 federal workers continue to go without pay or can't go to work at all.
One of the largest demographics of these impacted workers are veterans. According to the most recent data from the Office of Personnel Management, which tracks who the government hires, as many as 155,000 veterans employed in the departments of Homeland Security, Justice, Transportation, Interior, Housing and Urban Development and Labor are either working without pay or furloughed, barred from working at all.
According to OPM data, veterans make up more than 30 percent of the total federal workforce, or around 635,000 employees.
The Department of Homeland Security employs more than 53,000 veterans, 16,000 of which are classified as disabled.
While these departments can't pay their employees during the shutdown, they are still manning critical posts. Homeland Security oversees the Transportation Safety Administration, whose agents continue to work without pay. The Department of Justice public affairs office continues to publicize cases along the southern border on Twitter. National parks are shut down, but skeleton crews of rangers and other park officials stay onsite to enforce their closure without pay.
For many, missing the year's first paycheck will have significant repercussions. Car payments, rent, mortgages, groceries and other day-to-day expenses will all be affected by the lack of income during the shutdown.
The Washington Examiner intercepted a memo from the Coast Guard Support Program titled "Managing Your Finances During a Furlough," which advised, "Have a garage sale — clean out your attic, basements, and closets at the same time," while also suggesting employees offer to walk pets or house-sit.
The government will continue to remain in partial shutdown until Congress passes budget legislation that provides funding for the departments in financial limbo.