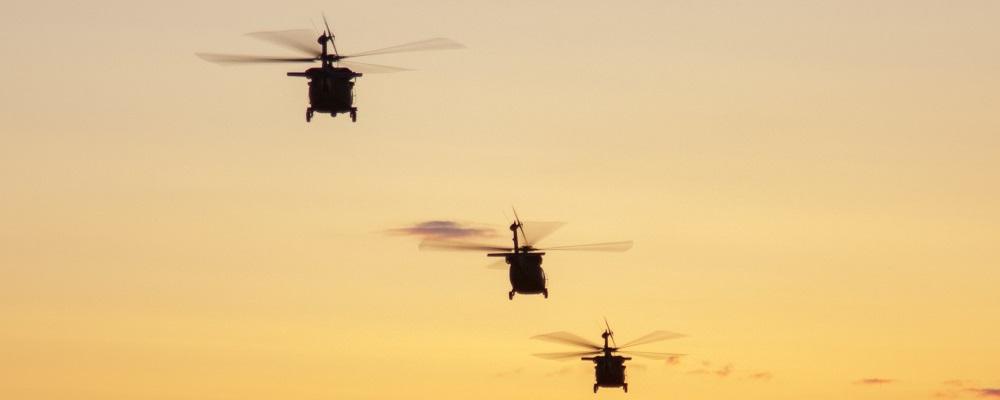 Military leaders said they are working to address recent deadly training accidents in hopes of mitigating future risks to the force.
Leaders from the Army, Navy, Air Force and Marine Corps testified to the House Armed Services Readiness Subcommittee last week during a hearing titled "Learning From and Preventing Future Training Mishaps."
Officials focused on aviation, ground and at-sea mishaps and what the services are doing to reduce the likelihood of future incidents.
Gen. Joseph Martin, the vice chief of staff of the Army, said the Army had improved its accident record in the past year. Aviation mishaps dropped to a 10-year low in fiscal 2020 and ground vehicle mishaps were the lowest since record-keeping began in 1972.
But Martin said the service was not satisfied. Eleven soldiers were lost in Class A aviation mishaps. And two died during Class A tactical vehicle mishaps.
Those losses are completely unacceptable, the general said. And officials won't be satisfied until all soldiers can return home safely from training and deployments.
Martin said the force was working to understand the causes of the mishaps. He said training and disciplined risk management are the key to future success.
The Guard, in particular, has fallen victim to deadly training accidents in recent years.
Three UH-60 Black Hawk helicopters flown by Guardsmen have crashed since December 2019, claiming the lives of nine soldiers. The accidents have involved the Idaho, Minnesota and New York Army Guards.
Including active-component units, there have been five Black Hawk crashes during that span, killing 16 soldiers.
Army officials have previously said they have found no material problems or common piloting errors amid those crashes. But lawmakers have asked the Army and others to continue to investigate.
Rep. John Garamendi, D-Calif., chaired the hearing. He said any preventable loss of life was unacceptable, noting that more troops are dying in training than in combat.
"It is shameful that the nation with the most powerful military in the world loses more service members in noncombat settings than in war," he said. "While the services focus on the conduct and results of individual accident investigations, I fear we are missing the bigger picture. These mishaps reveal that the basic elements of manning, training and equipping are challenged across the force. In addition to causing loss of life, this neglect is diminishing the readiness and effectiveness of our military."
Garamendi said he believes that the services have shortchanged unit manning, flying and training hours, depot maintenance and spare parts in order to pursue modernization initiatives. He advocated for shifting priorities to elevate manning, training, sustainment and safety, even if it means buying fewer new planes or ships.
Rep. Doug Lamborn, R-Colo., the subcommittee's ranking Republican, said the nation owes it to service members to eliminate preventable accidents.
"Readiness is not just having enough spare parts on the shelves or enough aircraft to fly," he said. "Readiness is also ensuring our service members are proficient in their jobs and prepared to perform the duties our nation assigns them."
Lamborn also urged leaders not to get complacent when trends are looking good.
"One Class A mishaps or loss of life is one too many," he said.