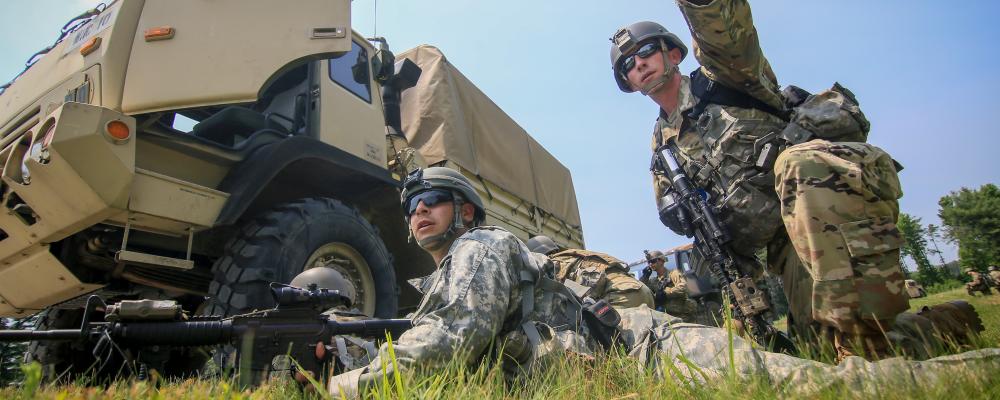 The active-component Army and the Army National Guard have a relationship of both "partnership and discord," according to a new report on the cultures within the Army, Navy, Marines and Air Force.
But the same report also says it's the Guard and Reserve that "ensure the Army has a visible place in American public life across the country."
"Movement and Maneuver: Culture and the Competition for Influence Among the U.S. Military Services" is a report the RAND Corp. released last month. And while its focus was on the interservice rivalries among the Army, Air Force, Navy, Marine Corps and Special Operations Command, the report also explored the relationship between the Army and Army Guard.
RAND is an independent research firm the does a lot work for the U.S. military, especially the Army.
The report's very title is a nod to the "bureaucratic battlefield of sorts on which the services and other actors play out a competition that is driven by organizational cultures as much as by pure interest," according to the authors.
The Army, for many Americans, is synonymous with the military. And the service's identity is tightly intertwined with the idea of nationhood and citizenry, the report notes. But following the advent of the all-volunteer force, the Army has increasingly relied on the Guard to provide a tangible link between the Army and its nation.
Yet the report noted the relationship between the Guard and Army has been far from rosy, especially when resources grow scarce.
"The active Army and the Army National Guard have a relationship of both partnership and discord, with component parochialisms inside the service," the report states. "Because the Guard is spread across the country and can be alternately called up for duty to the state and to the nation, the Guard represents a blessing and a curse for total Army resourcing strategy."
RAND specifically cites proposed budget cuts in 2016, when the Army was able to leverage National Guard connections to the National Governors Association and other groups to speak out against the reductions.
It also mentions 2013 Aviation Restructuring Initiative, which the Guard opposed. ARI sought to transfer all of the Guard's AH-64 Apache attack helicopters to the active component. After much rancor, a compromise kept some Apache in the Guard.
"For the Army, the National Guard is both a safety valve for risk and a storage chest for capability and capacity, but the Guard maintains its own relations with Congress and the states, which can at times appear closer than the Army's relations with them," according to RAND.