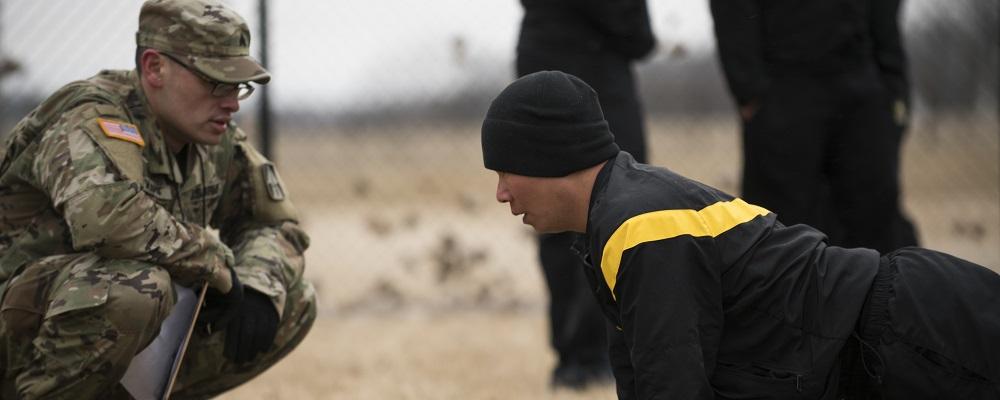 Two Democratic senators are asking their colleagues in the Senate and House to postpone implementation of the Army's new physical fitness test, saying it relies on flawed data and could undermine readiness.
Sen. Kirsten Gillibrand, D-N.Y., and Sen. Richard Blumenthal, D-Conn., sent a letter last week to the chairmen and ranking members of the Senate and House Armed Services committees.
They cited significant concerns about data used to develop the new Army Combat Fitness Test, initial test scores and logistical issues. They also note a "dramatic gender gap and misguided emphasis on physical prowess, even in careers with fewer physical responsibilities, such as medical professionals, judge advocates, cyber personnel and more."
Specifically, Gillibrand and Blumenthal are asking the HASC and SASC to retain Section 592 in a compromise version of the National Defense Authorization Act that will be negotiated in the coming weeks.
That section, "Limitation on the Implementation of Army Combat Fitness Test," would suspend implementation of the ACFT until a study is conducted analyzing "the extend to which the new test would adversely impact soldiers stationed or deployed to areas with conditions that make outdoor physical training prohibitive and the extent to which the test would affect recruitment and retention in critical support military occupational specialties."
"We support advances in the Army physical fitness program and policies that promote the equal treatment of male and female soldiers," the two senators wrote. "However, the ACFT as it currently stands, lowers standards and expectations for young, male soldiers while setting unrealistic standards for others including those with fewer physical responsibilities."
The senators said they acknowledge the test is a "work in progress" but have concerns over the negative impact it could have on careers.
"It is imperative that we pause implementation until all questions and concerns are answered," they said. "Soldiers' careers depend on it and the continued lethality of our force requires it."