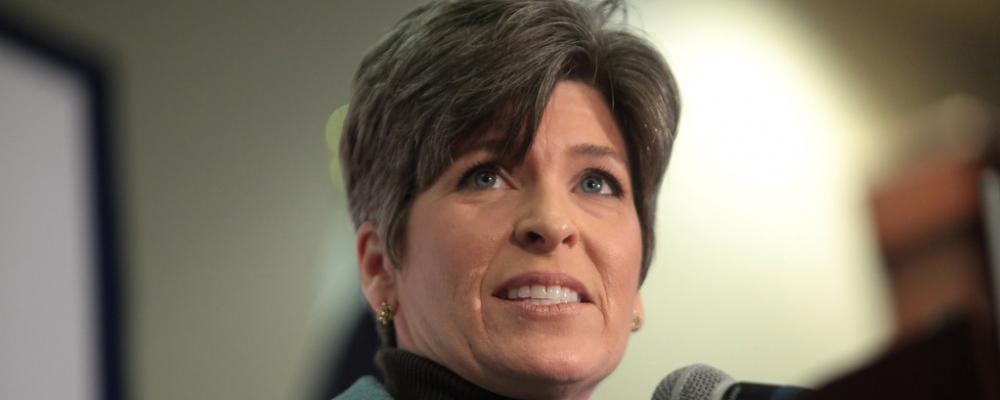 Sen. Joni Ernst, R-Iowa, is calling for the Pentagon to disclose the costs of federally funded projects in an effort to combat what she considers out-of-control spending.
Ernst, a retired Iowa Army National Guard lieutenant colonel, is highlighting several projects that she believes should have received more scrutiny before being funding. They include:

•    A $209,000 grant that measured the "sociability" of domesticated dog breeds;
•    A $25,000 Air Force study of the physics of teleportation that eventually recommended the service spend $7.5 million to develop teleportation technology;
•    A $3.9 million study into whether junk foods were more distracting than healthy food that found doughnuts, pizza and ice cream were about twice as distracting as carrots, apples and salads;
•    A $3.85 million Navy study investigating "Spidey Sense" as a means to sense impending danger; and 
•    A Defense Advanced Research Projects Agency and National Science Foundation study that pitted 60 humans against robots programmed to cheat at the game "Rock-Paper-Scissors."
"As a combat veteran, one of my key priorities is to make sure our nation's military has the resources to perform its critical duty in protecting our homeland," the senator said. "Part of that effort means making sure no dollar provided to the Department of Defense goes to waste, so our service members have the support they need and Iowa taxpayers can be assured their hard earned money is being spent wisely. Putting a price tag on federally funded projects makes spending more transparent and accountable, while ensuring our tax dollars are used most effectively."
Ernst is chair of the Senate Armed Services Subcommittee on Emerging Threats and Capabilities. She has introduced the Cost Openness and Spending Transparency Act (S. 807), which would require every project supported with federal funds to note its cost to taxpayers.