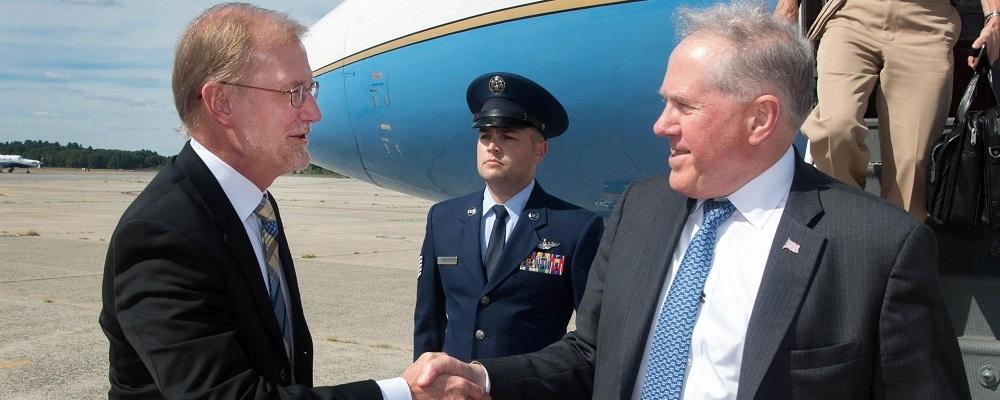 The Senate Armed Services Committee considered the nominations of three potential Pentagon leaders Tuesday, including the likely next Air Force secretary.
Frank Kendall, the former undersecretary of defense for acquisition, technology and logistics, is being considered for the top civilian post in the Air Force.
The other nominations were Heidi Shyu to be undersecretary of Defense for research and engineering, and Susanna Blume to be director of cost assessment and program evaluation for the Defense Department.
"After two decades of high operating tempo and continuous overseas deployments, readiness remains a challenge," said Sen. Jack Reed, D-R.I. and the SASC chair. Modernization is key, Reed said, but that can only be a success if legacy platforms are retired.
However, the number of aircraft we buy does not necessarily reflect readiness, the senator added.
Kendall said he was honored and humbled for the opportunity, which he noted would be a challenging role.
He said the Air Force has been working to counter rising threats in Russia and China.
"We have made progress against these threats and our adversaries should never doubt the United States, but there is much to be done," Kendall said.
He said his priorities would mirror those of Defense Secretary Lloyd Austin – taking care of our people, mission performance and building teams.
If confirmed, Kendall would succeed Barbara Barrett, who served as Air Force secretary under President Trump. John Roth has been acting secretary since President Joe Biden took office.
As part of the hearing, the SASC also approved the nomination of Christine Wormuth to be Army secretary. That nomination must now be considered by the full Senate.