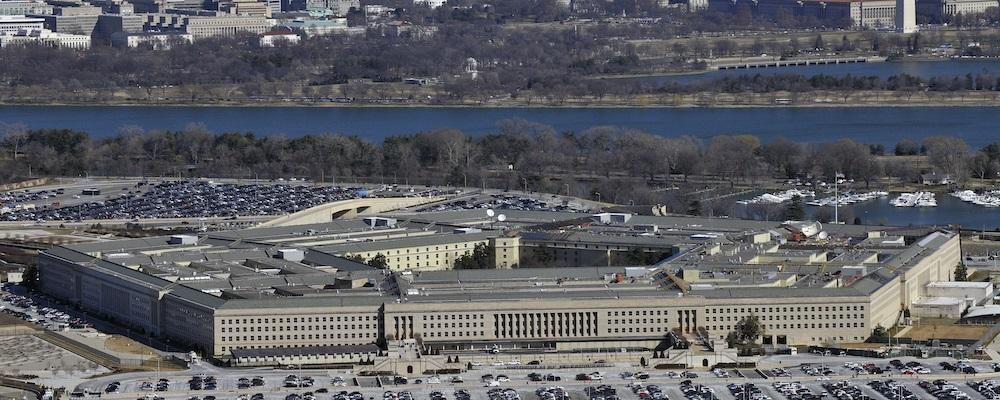 The Pentagon is asking Congress to allow it to move $521 million from Air Force, Army and Navy facility restoration and modernization accounts as a last resort to pay for the Capitol response mission.
A deadline to reimburse the National Guard for the five-month mission is approaching at the end of the month. If not met, Guard leaders have repeatedly warned that training and operations will be canceled and readiness of the force will be impacted.
The House has approved a $1.9 billion emergency spending bill in May to provide the funding for the Guard, as well as funding for the U.S. Capitol Police and security improvements on Capitol Hill. But the bill stands little chance of passing the Senate, where Democrats hold a slim margin.
The reprogramming request would need to be approved by House and Senate appropriators. If approved, it would take $173.5 million each from Army and Navy accounts and $173.9 million from Air Force accounts.
Shifting the funds would require all three services to delay lower priority and non-urgent repair and maintenance projects until the first quarter of fiscal 2022. That includes projects related to various naval medical facilities, housing and paving for the Navy, demolition and design efforts for the Army and minor construction across 60 Air Force installations.
The move is seen as a longshot, with congressional leaders preferring instead to pass their own supplemental bill to fund the Guard.
Republicans and Democrats have each introduced such a bill in the Senate.
The Democrats' plan would cost $3.7 billion, while the Republican bill would cost $633 million. Democrats in the Senate have said the smaller bill is a nonstarter because it does not address all costs incurred during the Jan. 6 attack.
The reprogramming request is the second submitted in recent weeks to reimburse the Guard following numerous missions in 2020.
Pentagon leaders previously asked to shift $4.3 billion in the defense budget to help pay for the deployment of Guard troops to the southern border, COVID-19 pandemic response and other missions.
About $420 million would go to the Guard to cover unbudgeted expenses related to the border mission, including personnel costs and reimbursements related to the use of aviation, equipment, supplies and transportation.