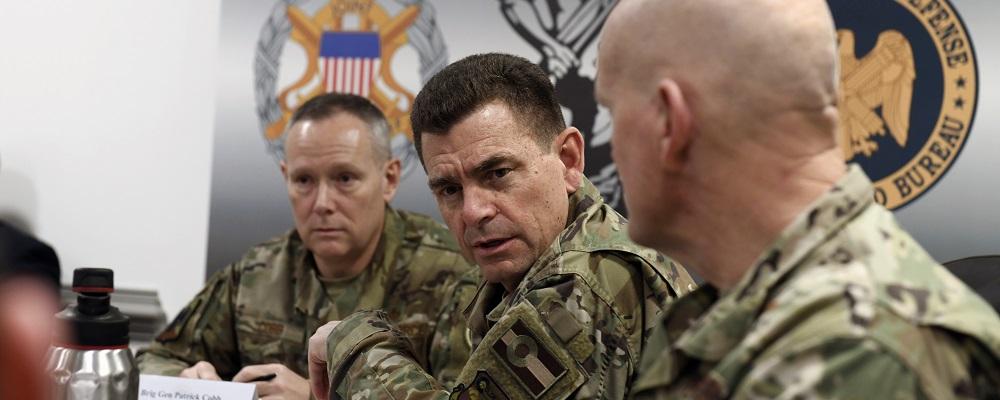 Senior Air Force and Space Force leaders are recommending the creation of a Space National Guard, according to Bloomberg Government.
Citing a draft document, the news outlet reports that Gen. John Raymond, the chief of the Space Force, considered five proposals for managing current Air National Guard space personnel located in six states and Guam. Moving the airmen into a new, independent Space National Guard was the top recommendation.
That idea also has the support of Air Force Secretary Barbara Barrett. But it requires the support of Defense Secretary Mark Esper before it can become final military policy.
Last week, Barrett declined to publicly commit to a Space National Guard despite giving a speech that focused, in part, on how the new Space Force will draw from a limited supply of space professionals while also competing with civilian industry.
She said integrating the Guard was "not something we're rushing to do," and instead said a design for a potential reserve component of the Space Force would not be unveiled until next year.
Previously, several adjutants general and Gen. Joseph Lengyel, the chief of the National Guard Bureau, have advocated on behalf of a Space National Guard. Failing to do so would be a detriment to existing Guardsmen working space missions, they said.
Several members of Congress have also expressed their support for a Guard component to the new Space Force.
According to Bloomberg Government, the draft document outlines the pros and cons of a Space National Guard. Pros include syncing the component with wider Pentagon plans for space and aligning budgeting and planning with the active-duty Space Force. Cons include a need for authorizing legislation and shifting resources from the National Guard Bureau.