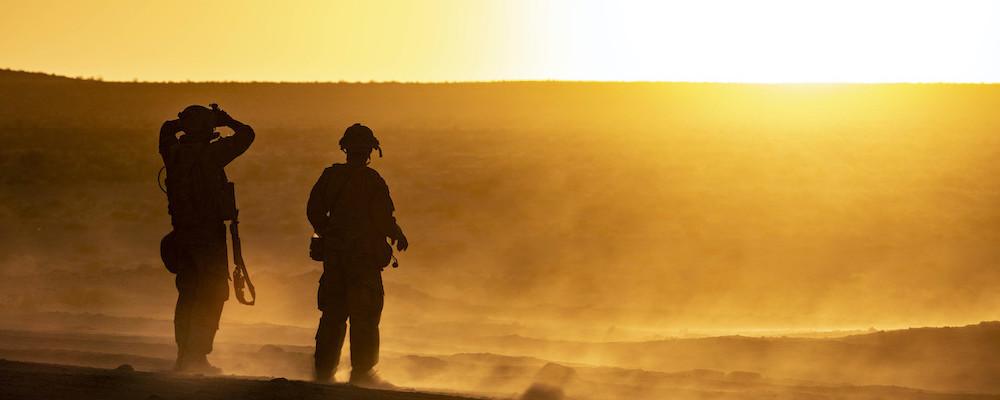 Defense Department leaders have committed to "bold steps" to accelerate adaptation to and to reduce the adverse impacts of climate change.
DoD released its Climate Adaptation Plan last week as a guide for those future efforts, which will include scientific and engineering research, new policies and guidance, improved construction codes and standards, new tools to assess and evaluate climate exposure at installations and new requirements for comprehensive installation master planning.
In the plan, officials noted extreme weather events have already cost the DoD billions of dollars and degraded mission capabilities. Future impacts are likely to increase as climate change accelerates, with failure "measured in terms of lost military capability, weakened alliances, enfeebled international stature, degraded infrastructure" and missed opportunities for technical innovation and economic growth."
"Around the world, climate change is a destabilizing force, demanding new missions of us and altering the operational environment," said Defense Secretary Lloyd J. Austin III. "At the same time, climate-related extreme weather affects military readiness and drains our resources. In just the past few years, wildfires have forced evacuations at bases in the western United States, while hurricanes on the East Coast and flooding in the Midwest have inflicted billions of dollars of damage on facilities that are home to key warfighting capabilities."
As part of the plan, Austin said DoD leaders will integrate climate considerations into operations, planning and business and decision-making processes.
"That includes how we train and equip our forces and new measures to strengthen the resilience of our infrastructure," he said.
Officials note DoD is the world's 55th largest producer of greenhouse gases and said the department has a responsibility to take steps to adapt and mitigate. They note plans to reduce the DoD's carbon footprint and work toward a carbon-free future.
"We do not intend merely to adapt to the devastation of climate change," Austin said. "We will work with nations around the world to meet the threat. Tackling these challenges also presents an opportunity, because the bold steps we are taking are good for the climate and also good for our mission of defending the nation."
The full DoD Climate Adaptation Plan is available online at defense.gov.