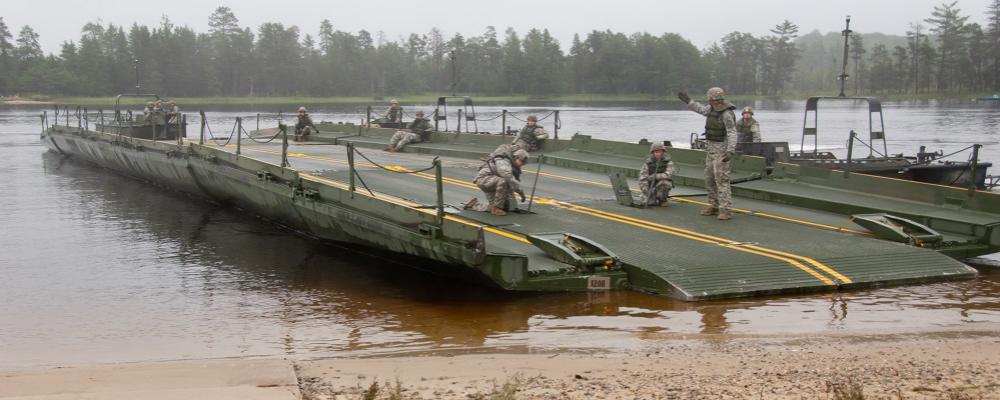 A senior leader of the Army command tasked with preparing the force for future fights said the Army is rethinking how it uses National Guard capabilities.
Lt. Gen. Eric Wesley, the deputy commanding general of U.S. Army Futures Command, made the remarks during a discussion at the Brookings Institution in Washington, D.C. last week.
He said Guard forces will have to be available as part of rotational forces and that some capabilities may need to be moved from the Guard to the active component to ensure they are ready on short notice.
The remarks echo similar statements made by Gen. James McConville, the Army chief of staff, during the 141st General Conference & Exhibition in Denver last month. McConville said the Army would work with National Guard Bureau leaders and state adjutants general to determine what the force of the future would look like. He said any future Army force would be dependent on Guard forces working alongside active component counterparts.
In Washington, Wesley said force posture was very important for multidomain operations, which is a concept for fighting a peer adversary across the land, sea, air, space and cyber domains. Using Russia as an example, he said the Guard has capabilities that must be forward-deployed for use in such a fight.
"When we lay out the force package in Europe … there are a number of units that are right now resident in the Guard that we need in the contact layer," he said, according to Military.com. "So one of the things that the chief of staff, I think, will have to deal with in the ensuing years is to what degree will we have to cross-level — take some force out of the active force, put it in the Guard, and take some out of the Guard and put it in the active force."
Any changes are years away, the general said. But he noted that the Guard's combat bridge-building units have one capability that will likely be needed in such a future fight.
"If you have to conduct a campaign in, say, Europe, you would need those assets much more quickly than we have now," Wesley said.