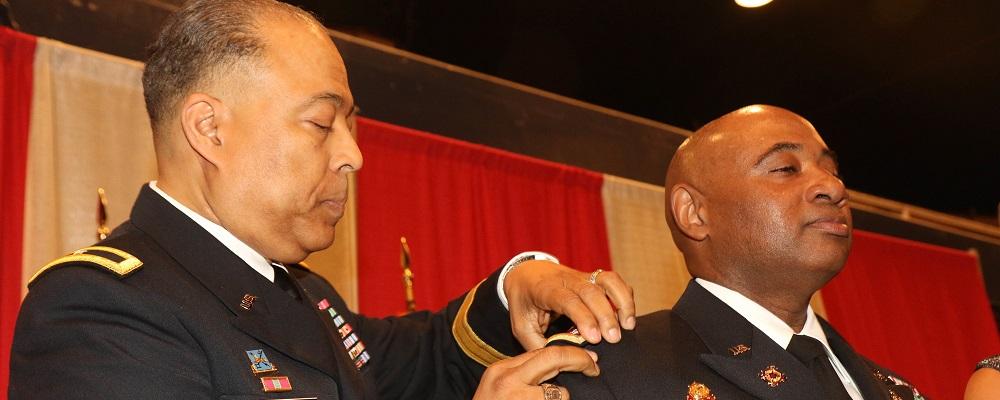 A new Army policy will allow officers to opt-out of promotion boards to complete special assignments, pursue educational opportunities or reach other career milestones.
The policy is coming first in the active-component Army, but it will eventually be available in the National Guard and Army Reserve, according to officials.
It is the result of language in the fiscal 2019 National Defense Authorization Act and is meant to be a first step towards "a more flexible and individualized career path" for officers "without the constraint of fixed timelines."
An officer may opt-out of consideration for one year, up to two times, at each grade level, according to Army officials.
The Army's current time-based promotion system could discourage officer participation in certain opportunities. The new policy is aimed at allowing those same officers to pursue a greater development of their talents. The talent-based approach is designed to optimize recruiting, accessions, job experiences, professional and personal development, education, coaching and retention.
Officers will first be eligible to opt-out of promotion boards starting with the Army Competitive Category Promotion Board for lieutenant colonels in February 2020. All active-component majors eligible for promotion at that time can request to defer consideration. The new policy will be applied to future boards at a later date.
"The Army will continue to examine the use of individualized career timelines to develop officers for future career progression according to their individual talents," officials said. "The new authority for Army officers to opt-out of promotion boards supports the Army's Officer Talent Management focus. This authority allows qualified officers to defer their consideration to gain professional development and enhance their talents. The Army defines talent as the unique intersection of knowledge, skills, behaviors and preferences in every person."