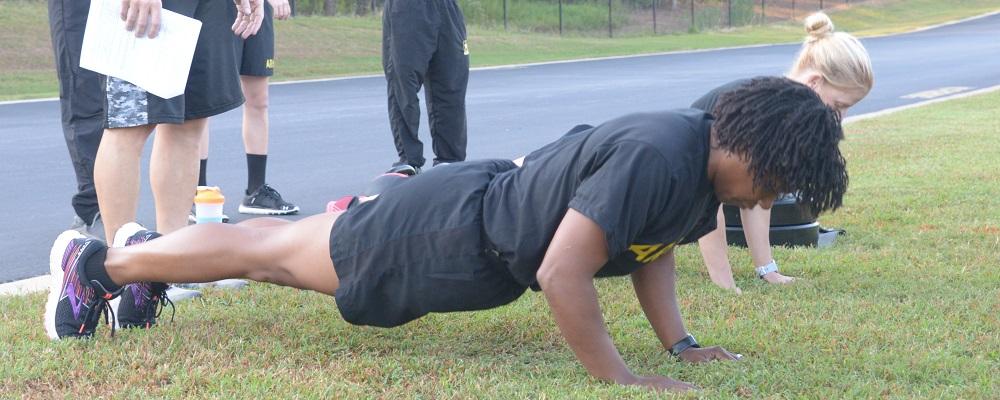 The Army has suspended plans to fully implement the Army Combat Fitness Test (ACFT) in October.
The decision, first reported by Military.com, was made in response to concerns over the spread of coronavirus amid a worldwide pandemic, which has led to widespread gym closures both on and off military installations.
Leaders decided to delay the implementation of the ACFT late last week, according to reports. It was slated to replace the Army Physical Fitness Test as the Army's fitness test of record.
This year, soldiers were expected to take at least one not-for-record ACFT to help prepare them, but those efforts have been stalled by the ongoing pandemic.
The new test has sparked concerns among some in the Guard and Reserve, where many soldiers have lacked exposure to the test and available equipment to prepare for the ACFT. Unprepared soldiers could be at risk for more injuries.
An Army spokesman said the ACFT was "suspended until further notice," and that the APFT would remain the standard. Diagnostic tests have also been suspended.
The APFT consists of three events that can be completed without specialized equipment. The ACFT consists of six events designed to better replicate combat conditions, but requires a set of equipment, including a deadlift bar, weights and a sled.
The Army previously said there were delays in distributing that equipment to units. And new social-distancing guidelines have further cut off access to training opportunities for soldiers.
According to Military.com, officials noted the delay was necessary because soldiers do not have the equipment at home to train for the test. Similar arguments have been made before the pandemic by concerned Guardsmen, many of whom do not live in close proximity to units that will have the ACFT equipment.
According to Army Times, the force is also extending current passing APFT scores until further notice since conducting the APFT may be impractical amid the social-distancing guidelines.