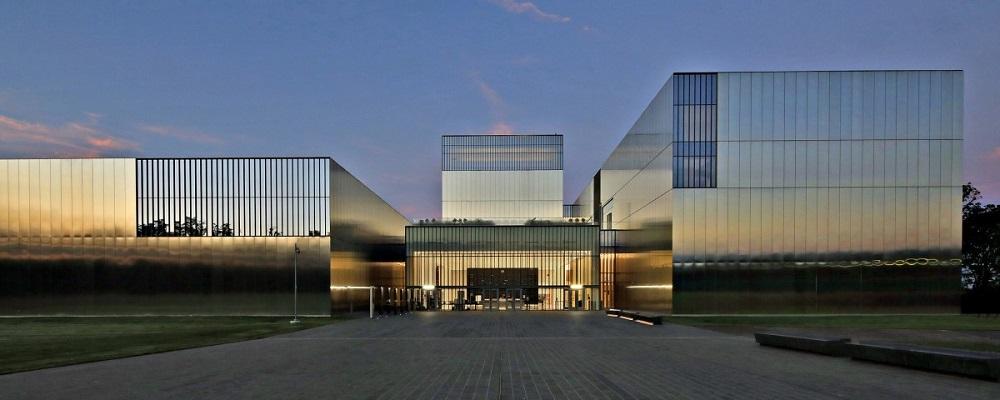 The new National Museum of the U.S. Army will open its doors on Veterans Day, Nov. 11.
The museum, located at 1775 Liberty Drive on a publicly accessible area of Fort Belvoir, Virginia, will be open daily except on Dec. 25. Its hours will be from 9 a.m. to 5 p.m. each day.
Free timed-entry admission tickets will be required to enter the museum. The tickets are available in advance online at thenmusa.org/visit.
The museum was originally set to open in June but was delayed by the COVID-19 pandemic.
The museum is being billed as the first and only museum to tell the full 244-year history of the U.S. Army. That includes stories of Guardsmen and the Guard's contributions to the Total Force.
"The U.S. Army and the American soldier forged the birth of our nation," said Army Secretary Ryan D. McCarthy. "The National Army Museum will be a place for members of the total Army family to gather and share their stories, while also creating an opportunity for visitors to connect with our nation's history through the eyes and voices of individual soldiers."
The museum was built as a joint effort between the Army and the non-profit Army Historical Foundation. The building was built using private funds, with the Army providing infrastructure, utilities and exhibit work.
"The Army is people. They are our greatest strength and our most important weapon system," said Gen. James C. McConville, the Army chief of staff. "The National Museum of the United States Army is designed to tell compelling and heroic stories of our people and take visitors on an exciting journey through the history of the U.S. Army as told through the American soldiers' point of view."
Prior to opening to the public, a small ceremony will be livestreamed online at the museum's website, www.theNMUSA.org.