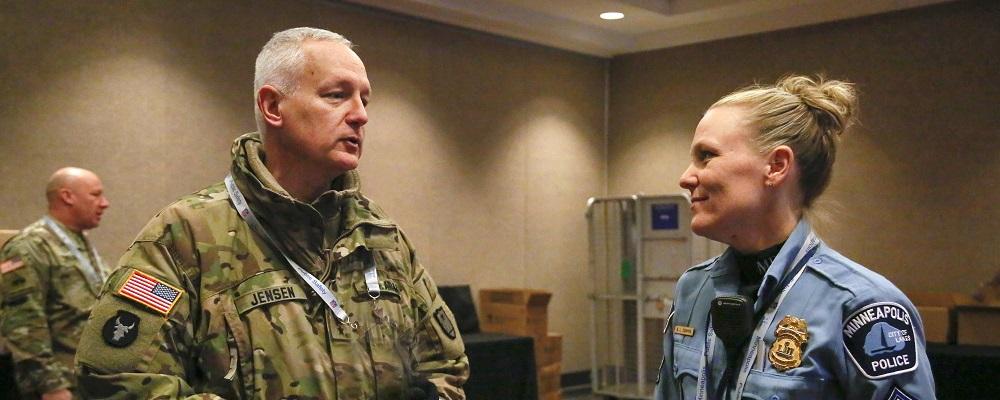 Maj. Gen. Jon Jensen is expected to be nominated to serve as the next director of the Army National Guard.
Minnesota Gov. Tim Walz congratulated Jensen, who has served as Minnesota's adjutant general since 2017, on the expected nomination.
If nominated and confirmed, Jensen would replace Lt. Gen. Daniel Hokanson, who is awaiting confirmation to serve as the next chief of the National Guard Bureau.
Jensen has served in the National Guard for 37 years and twice deployed to Iraq while serving with the 34th Infantry Division. He commanded the division prior to becoming his state's adjutant general.
"Those who know Major General Jensen are not surprised he's been picked for this top position," Walz said. "Not only has he served our state well, but he's worked with his colleagues across the country to build relationships and expand the partnership between National Guard forces and the federal government."
Pending confirmations, the Guard is expected to see new leaders at all four of the top positions at NGB later this year. They also include nominations for the next NGB vice chief and Air Guard director. 
Lt. Gen. Marc Sasseville, the commander of the First Air Force, has been nominated to serve as vice chief, a position that has been vacant for nearly a year and was last held by Hokanson.
Maj. Gen. Michael Loh, the adjutant general of Colorado, has been nominated to serve as director of the Air National Guard.
All four leaders are likely in for a wait before they can be confirmed. Leaders of the Senate Armed Services Committee have said they would likely delay confirmation hearings while they are focused on preparing the 2021 National Defense Authorization Act.
Jensen and Loh have recently served on the NGAUS board of directors.