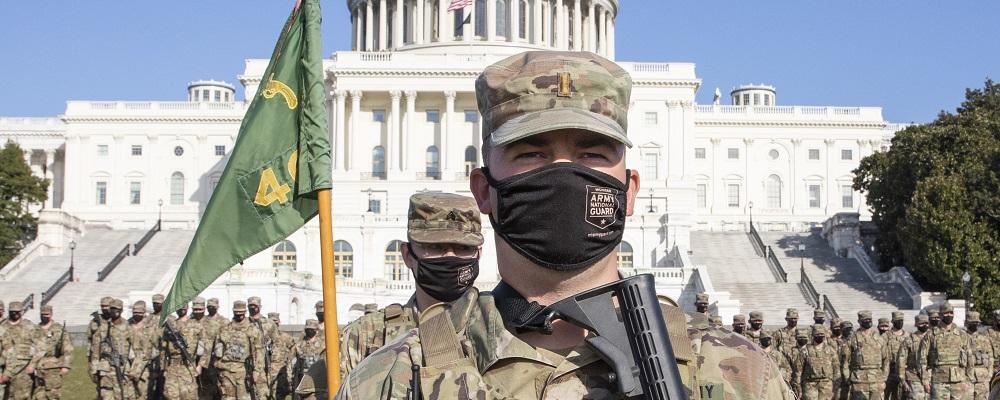 A bipartisan group of nearly 70 House lawmakers has written House and Senate leaders demanding the National Guard be reimbursed for the five-month Capitol mission.
Without an influx of funds, Guard leaders have warned that training and maintenance would need to be curtailed to cope with a lack of funding. The Capitol mission cost the Guard $521 million which was taken from personnel, operations and maintenance funding.
Leaders have repeatedly warned Congress in recent weeks that not returning those funds would have a significant negative impact on the Guard's ability to maintain its readiness.
The letter was led by Rep. Cheri Bustos, D-Ill., and Rep. Steve Womack, R-Ark. Womack is a retired colonel who served in the Arkansas Army National Guard. The letter was also signed by Rep. Kai Kahele, D-Hawaii, who is currently serving in the Hawaii Air National Guard.
"Department of Defense (DOD) leadership has stated that without a commitment to reimburse the Guard by July 1st, 2021, preparations will begin to cancel August and September annual training and individual duty training assemblies," the authors warn.
"Without immediate action, the brave volunteers of our National Guard will suffer and the National Guard Bureau estimates its readiness will decrease by fifteen to twenty percent. We urge you to swiftly come to an agreement on emergency appropriations that includes full reimbursement for the National Guard," they add.
The House has already approved $1.9 billion in emergency spending legislation that would reimburse the Guard and fund security improvements at the Capitol, among other items. But the Senate is still crafting its version of the bill.
A sticking point for some is the inclusion of a Guard quick reaction force designed to augment Capitol Police in case of future emergencies. Establishing such a force would cost $200 million.