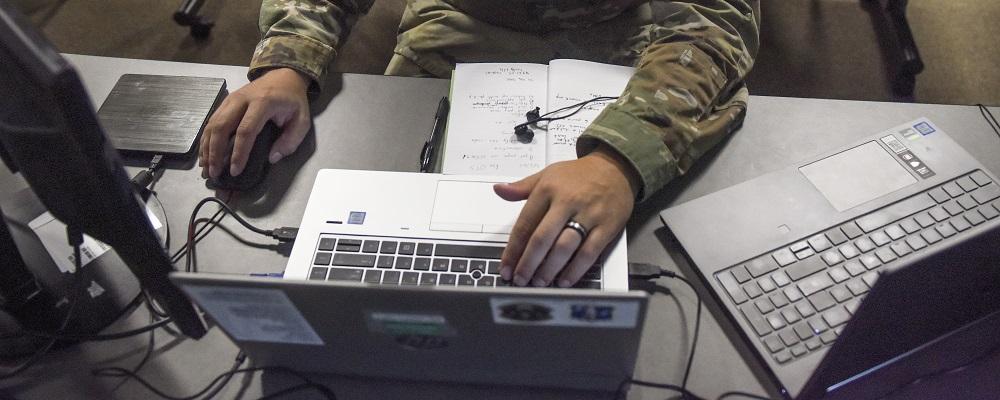 Bipartisan legislation would help local and state governments improve their cybersecurity infrastructure by bolstering National Guard efforts.
Sen. Maggie Hassan, D-N.H., and Sen. John Cornyn, R-Texas, introduced S. 4833 last week. The legislation, if passed, would amend Title 32 to make clear that states are authorized to use the National Guard to provide cyber support services to states and localities.
"The National Guard fights to protect Americans from cybersecurity threats every day, and it is essential that they have the authority to provide support to state agencies and local governments working to keep us safe online," Cornyn said. "By ensuring the National Guard is able to work with states and localities to improve their cyber infrastructure, we can make sure the U.S. stays one step ahead of bad actors."
Specifically, the bill would add a sentence to the end of Section 502(f)(1) of Title 32. It would read: "Such training or other duty may include cybersecurity operations or missions undertaken by the member's unit at the request of the Governor of the State concerned to protect critical infrastructure."
Hassan said she has prioritized efforts to address state and local cybersecurity threats following ransomware attacks affecting county governments and school districts in New Hampshire.
"Cyberattacks can jeopardize our national security, shut down electrical grids, and threaten the operations of our hospitals and schools — we must ensure that the National Guard can help with these types of threats just like any other threat that state faces," she said. "I've heard directly from Granite State leaders about how helpful our National Guard can be in increasing our cyber resiliency, and this bipartisan bill will make it easier for all states to fully use the impressive talents of National Guard members to help prevent cyberattacks before they happen."