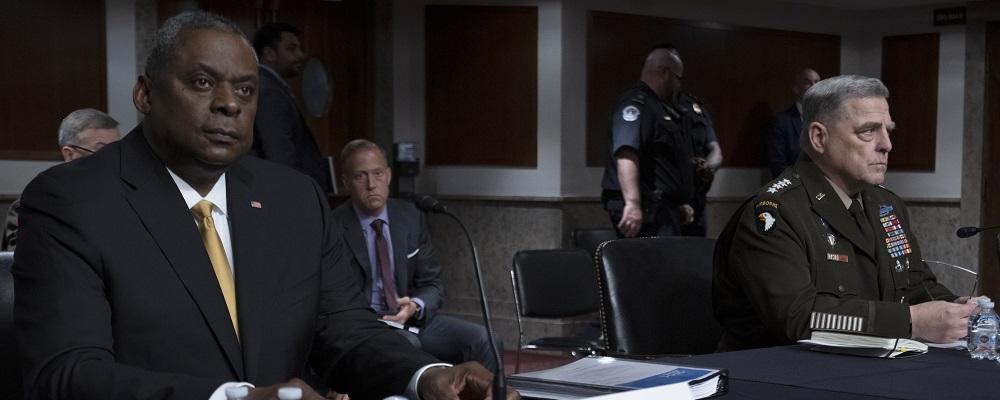 Defense Secretary Lloyd Austin and Gen. Mark A Milley, the chairman of the Joint Chiefs of Staff, committed themselves to working to bring better parity between pay and benefits for the National Guard and Reserve and their active-component counterparts.
Speaking on the defense budget before the Senate Armed Services Committee last week, Austin and Milley faced multiple questions from senators, including several on reserve-component pay and benefits and duty-status reform posed by Sen. Tammy Duckworth, D-Ill.
Duckworth is a retired Illinois Army Guard aviator.
"Our nation relies on our reserve component forces, the Reserves and the National Guard, to defend the U.S. and fulfill the Department of Defense's national security response," she said. "However, even though the National Guard and Reserves are serving in critical capacities and dangerous duty assignments, they are not receiving the same pay and benefits as their active-duty counterparts."
Duckworth, who recently introduced legislation to bring parity to incentive pay across the Total Force, also noted that the complexity of current duty statuses adds unnecessary confusion and incentivizes manipulating orders to minimize the benefits of soldiers and airmen.
Milley said he would commit to making sure duty status reform eliminates order manipulation and said the DoD recognizes the need to ensure pay and benefits are evenly applied to soldiers in the reserve components.
"Active duty, Reserve and National Guard – It's a Total Force," he said. "And we have a commitment to ensure we have appropriate and fair pay and benefits."
Milley added that leaders want to see that "everyone who wears the cloth of our nation, whether they are active, Guard or Reserve, no matter where they are, are treated equally in all respects, including pay and benefits."
Austin agreed, praising the efforts of the Guard and Reserve over the past year and echoing Duckworth's call for equal proficiency pay for certain military skillsets.