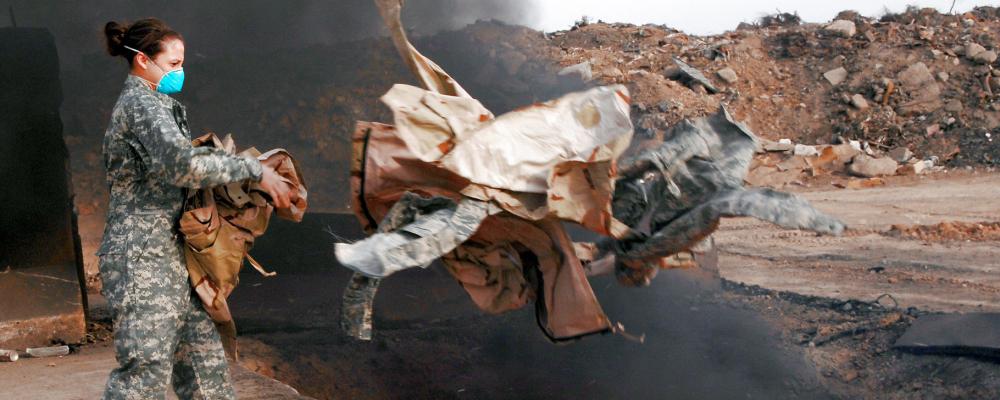 Lawmakers and supporters of linking a long list of serious illnesses to overseas burn pits are pushing new legislation designed to help service members suffering from toxic exposure.
Rep. Raul Ruiz, D-Calif., spoke on Capitol Hill last week on behalf of a registry of exposed service members that totals 173,000 people, with many more possibly affected by inhalation from the pits on overseas military bases.
"We need to take care of our veterans," he said, according to Stars and Stripes. "We need to provide the health care that they need and the benefits that they earned. We need to act now."
Rep. Joaquin Castro, D-Texas; Rep. Tulsi Gabbard, D-Hawaii; Sen. Tom Udall, D-N.M.; and a panel of advocates in favor of creating new laws regarding burn pits joined Ruiz.
Burn pits were used extensively in Iraq and Afghanistan, burning chemicals, human waste and petroleum products. Service members report suffering from respiratory conditions and cancer related to inhaling the toxic fumes.
But lawmakers have yet to provide comprehensive care for a number of conditions related to burn pits.
"We ban the use of burn pits in the United States of America because it could cause health effects including cancer," Ruiz said. "Then why are we allowing American soldiers being exposed to burn pits in other countries when our government and our military are doing the burning?"
Castro introduced two bills to Congress that address the burn pit issue. H.R. 1001 would expand the Airborne Hazards and Open Burn Pit Registry to allow veterans and their family members to register people who became sick or died due to burn pit inhalation.
H.R. 1005 would create a diagnostic code for obliterative bronchitis, a condition linked to burn pits, and would create a disability rating for the illness.