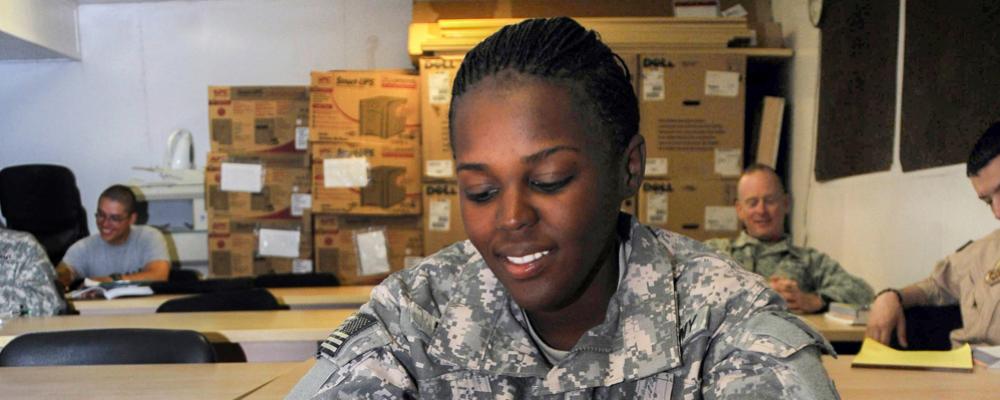 Legislation introduced last week would close a loophole that some believe encourages for-profit colleges to take advantage of veterans and service members.
Rep. Donna Shalala, D-Fla., introduced the Defending All Veterans in Education (DAVIE) Act of 2019, H.R. 3369, along with Rep. Seth Moulton, D-Mass., Rep. Chrissy Houlahan, D-Pa., and Rep. Gil Cisneros, D-Calif.
The bill, if passed, would change the application of the so-called 90/10 rule that requires for-profit schools to receive no more than 90% of their revenue from federal student aid.
Current rules count veteran educational assistance through the GI Bill or Defense Department as part of the 10% that comes from nonfederal sources. The DAVIE Act would reclassify veteran educational assistance as federal student aid and adjust the ratio to 80/20.
The legislation would ensure institutions are sustainable and able to earn revenue from other sources, such as employers, scholarship endowments or tuition payments, the sponsors said.
It would also help avoid problems that have come as several for-profit colleges have closed in recent years. Those closures disproportionally affected veterans who were using GI Bill funds to attend classes.
Shalala, a former president of the University of Miami, said the for-profit institutions have preyed on veterans by making false promises about the quality of education they offer.
"Current federal laws permit bad actors in the for-profit education industry to take advantage of our veterans," she said. "It is unacceptable and un-American that some for-profit institutions continue to use our veterans' hard-earned benefits to line their own pockets."