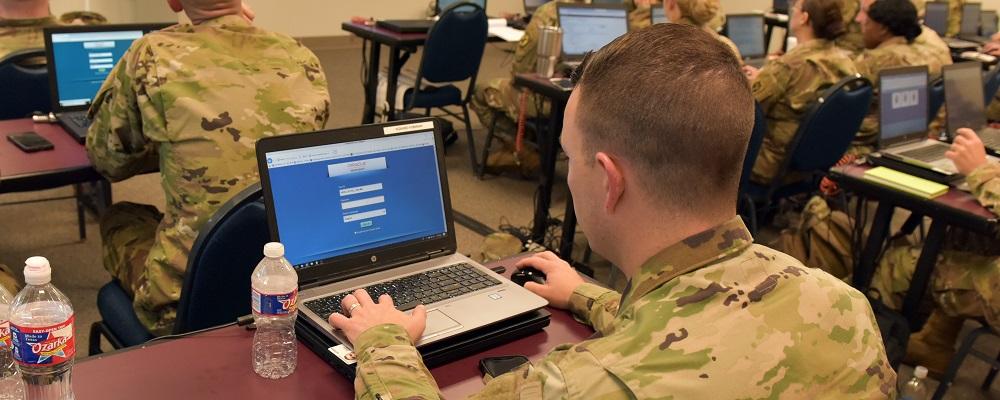 The new Integrated Personnel and Pay System-Army is live in all 54 states, territories and the District of Columbia, bringing the entire Army National Guard onto a single human resources system for the first time in history.
Rollout of IPPS-A across the Guard was completed March 24, according to the Army. Eventually, the new system will unite the entire force, including the Army Reserve and active component.
The Pennsylvania Guard was the first to adopt the new system in 2019, with field testing beginning in January of that year. In the months since, IPPS-A steadily spread across the entire Guard force, with input from Guardsmen helping to shape the system.
In addition to standardizing personnel and pay systems and reducing the more than 200 human resources systems currently being used across the Army's three components, IPPS-A is also meant to improve transparency and access to soldier records and personnel actions. It will also allow commanders a better way to identify the talents of the troops, including both military and civilian skills.
In many cases, IPPS-A is replacing paper-based systems. The new system can be accessed by soldiers from their smart phones and has shortened the time needed to make changes to files from months to hours.
The web-based system is expected to be Army-wide by December 2021, officials said. It will later incorporate all of the Army's existing payroll applications under the system by May 2025.
Meanwhile, the implementation of the system across the Guard has improved visibility for COVID-19 operations nationwide, according to Army leaders.
The system is a "game changer" according to officials in an Army release from earlier this month.
"As COVID-19 operations have gained speed over the last month, it is important that we have one centralized system," said Col. Gregory Johnson, the director of IPPS-A's functional management division. "Now, we can see what's happening [across] the entire Guard."