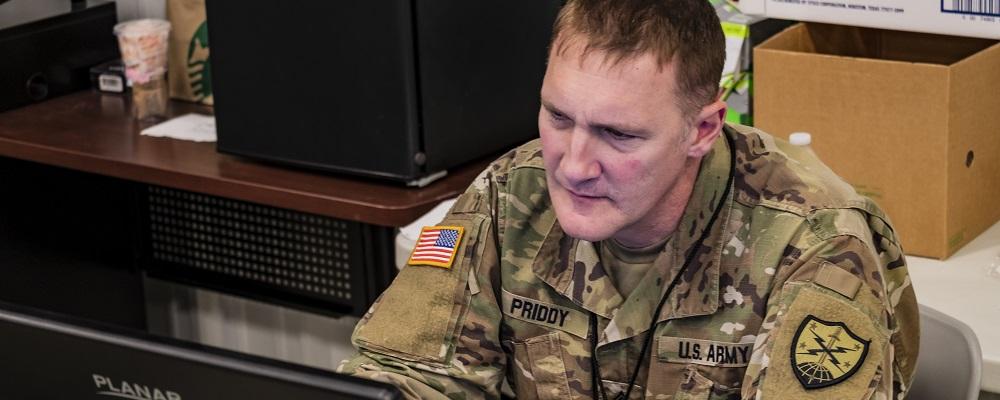 The Army National Guard announced plans to create the force's fifth cyber battalion last week, selecting Indiana as the location of the unit.
The 127th Cyber Protection Battalion will be part of the 91st Cyber Brigade. The 91st is based in Virginia and is the Army National Guard's only cyber brigade. The new unit will be made up of approximately 100 Guardsmen and will create new jobs for cyber soldiers.
"I am excited about the opportunity of stationing a cyber battalion in the Indiana National Guard," said Brig. Gen. Dale Lyles, the Indiana adjutant general, in a release. "Indiana is well suited to build and generate mission readiness with this critical force structure."
The new battalion will command four subordinate units: a cyber security company, a cyber warfare company and two cyber protection teams. The units have a variety of missions, including "cyberspace operations, network vulnerability assessments" and support of federal entities such as FEMA, according to officials.
The 127th fits in well with Indiana's growing cyber and IT workforce. Cyber security jobs are the No. 1 high demand tech job in the state, and the cyber soldiers will be highly marketable to these companies after receiving their Army training.
"With our National Guard's current cyber resources and Indiana's top notch academic institutions, our state is a natural fit for one of the country's first cyber battalions," said Indiana Gov. Eric J. Holcomb. "Warfare is becoming increasingly digital and it's an honor for Indiana to be home to those who protect our country from computer-generated threats."
In addition to the 127th, Indiana is home to other DoD cyber assets, including the military's only "live, full-scale cyber range," in Muscatatuck and the Naval Surface Warfare Center in Crane. Academic institutions in the state, like Ivy Tech Community College of Indiana in Bloomington, also house cyber training centers.
Building up National Guard cyber capabilities has been a priority of Lt. Gen. Daniel R. Hokanson, director of the Army National Guard.
"We are modernizing force structure that aligns with U.S. Army Cyber Command and highlights the Army National Guard as a critical component within the Total Army," Hokanson said, adding "The Army National Guard's role in national cybersecurity provides a larger blanket of protection against our adversaries."
The Army National Guard selected Indiana from a list of 19 other states and territories. Officials noted the state's relationships with the IT industry and academic institutions, as well as the state's ability to recruit and retain soldiers.