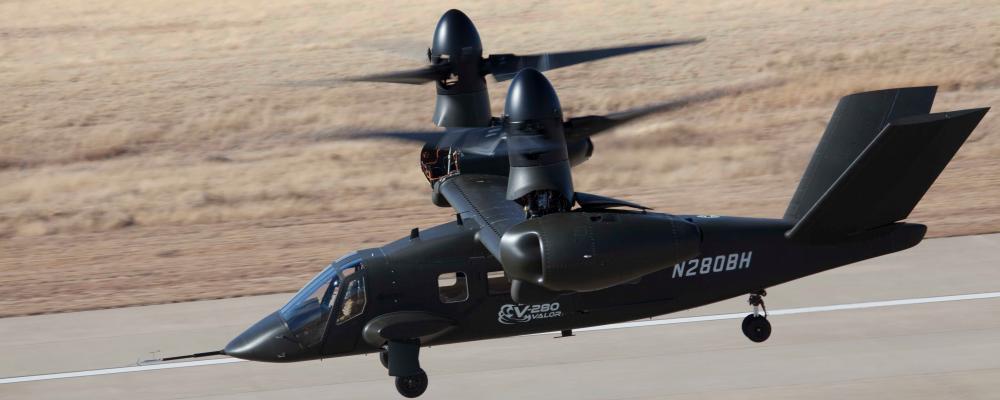 Some National Guard units will receive the Army's future UH-60 Black Hawk replacement alongside active-component units.
Speaking to the Army Aviation Association of America conference last week, Gen. James McConville said the Future Long-Range Assault Aircraft will be fielded to the 101st Airborne Division, 160th Special Operations Aviation Regiment, 82nd Airborne Division and "high priority" Army Guard units.
McConville is the Army vice chief of staff and has been nominated to be the Army's next chief of staff. He is also the Army's most senior aviation officer.
In remarks that were reported by the website Breaking Defense, the general said that at least some Guard units would receive the new helicopters ahead of the majority of the active-component force.
Concurrent and proportional fielding of new equipment is a NGAUS top priority. And while the Air Force is fielding the Air Guard some of the latest aircraft — including the F-35A fighter and KC-46 tanker — that has not always been how the Army does business.
Army Guard units currently operate with some of the force's oldest AH-64 Apache helicopters and M1 Abrams tanks.
But McConville said the Guard would not have to wait long for the future helicopters.
"We're going to put some of these new capabilities into the Guard up front, which is a little different than we have done in the past," he told Breaking Defense.
The president's fiscal 2020 budget request includes $1.2 billion for new Black Hawks for the Army Guard.  Current Army plans call for the Guard to begin replacing its older Apaches in 2022.
Officials have not yet decided on what aircraft will eventually replace the Black Hawk. The current competition for the Future Long-Range Assault Aircraft is pitting the Bell V-280 Valor tiltrotor against the SB>1 Defiant being developed by Sikorsky and Boeing.