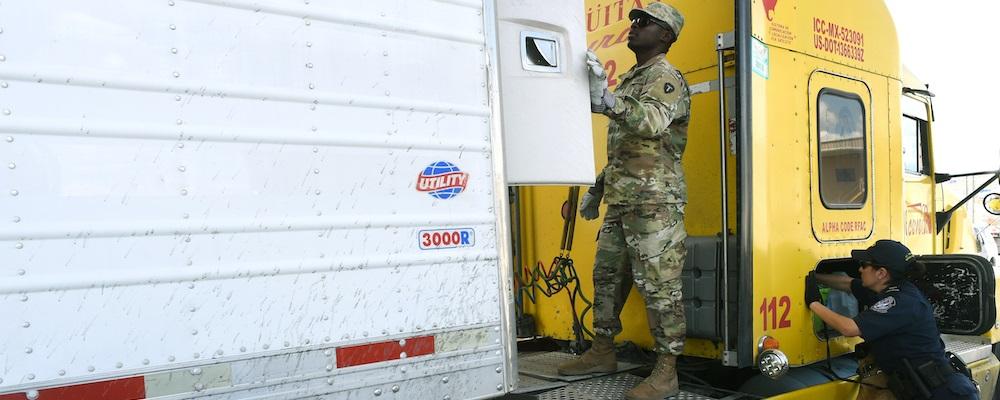 The U.S. military's mission on the southern border will extend for at least a fourth year, officials announced.
Up to 3,000 troops will be deployed to the region until Sept. 30, 2022, after Defense Secretary Lloyd J. Austin III approved a Department of Homeland Security request to extend the mission.
The extension offers 1,000 fewer troops than the max approved for fiscal 2021. Pentagon spokesman John Kirby said the mission would be staffed primarily by National Guard troops working in federal status under U.S. Northern Command.
Nearly two dozen states currently have troops on the border as part of a larger force of about 3,800, according to Stars and Stripes. They are working in support of U.S. Customs and Border Protection agents helping to identify, monitor and analyze patterns of unauthorized entry and alert border patrol agents.
The federal mission is separate from state-level efforts ongoing in Arizona and Texas, where leaders have openly criticized the Biden Administration's approach on the border. Several states have deployed troops in a state status to support those missions, including South Dakota, which is paying for the mission through a private donation.
Earlier this year, a Government Accountability Office report revealed that DoD estimated the cost of the border mission from April 2018 to September 2020 was nearly $1 billion, but did not include expenses at 15 bases supporting the deployed troops, nor the cost of reimbursing Guardsmen for expenses.
That same report also found the Pentagon did not report some unit-level effects, including missed large-scale training opportunities.