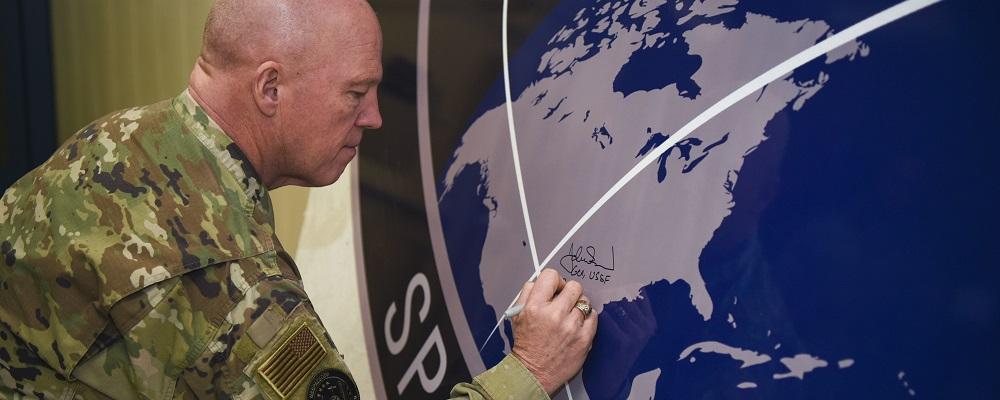 The Air Force has sent Congress its initial plan for how to organize the new Space Force, but it does not address details on the exact role of Guard and Reserve.
While maintaining that the Guard will be part of the new force, officials instead noted that specifics on how the reserve components will fit into the new service branch will instead come next month, with the release of a Space Force Total Force Management Plan.
The latest report to congressional committees, "Comprehensive Plan on the Organizational Structure of the U.S. Space Force," is the most detailed yet on the fledgling force, which was officially created in December.
The Space Force will leverage the Air Force for common support functions and infrastructure, just as space units and missions have done for decades, according to the report.
Air Force lawyers, doctors, civil engineers, logisticians, financial managers and others will directly support space units. That approach is expected to reduce the overall size of the Space Force by as many as 7,500 members.
Based on its current model, the Space Force will eventually include approximately 15,000-16,000 personnel.
Currently, the force is comprised of personnel previously assigned to Air Force Space Command, which was re-designated as the U.S. Space Force following approval of the new branch. Gen. John "Jay" Raymond is the first chief of space operations.
Personnel with space-related specialties will be offered the opportunity to formally transfer into the Space Force, officials said. Members of the Air Force will transfer first later this year, with soldier and sailor transfers expected to begin in 2022.
Despite a lack of details on the Guard's role, the report makes clear there will be one.
"DoD cannot execute its military space missions today without the Guard and Reserve. They are a vital part of the Total Force space team," the report states. "At the same time, the Space Force has a unique opportunity to consider a clean sheet, twenty-first century approach to human capital management specially designed for the space mission set and the needs and preferences of the current generation."
The Air National Guard currently provides 40% of the nation's expeditionary space electronic warfare capabilities, with plans to grow that to 60%. The Guard also provides 100% of the military's surge-to-war, operational reserve-component structure.