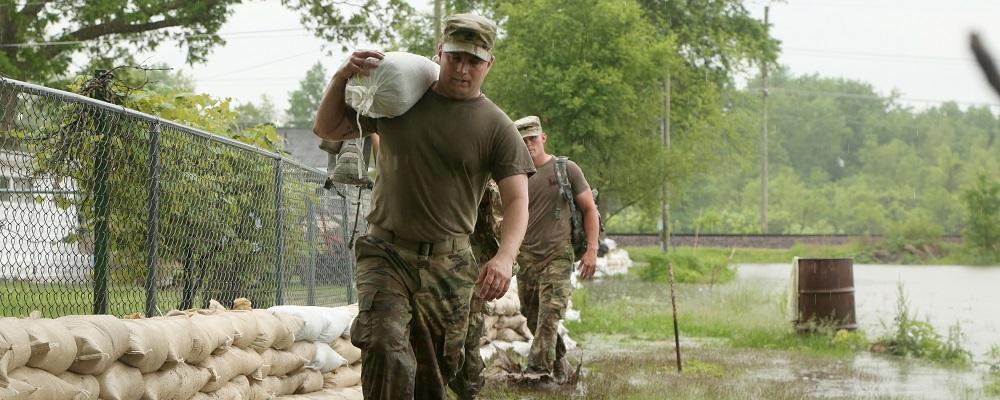 Legislation introduced in both the House and Senate last week would address a benefits disparity by expanding eligibility for the Post-9/11 GI Bill.
The bipartisan bill would change how eligibility for education benefits are calculated by recognizing the service of drilling National Guardsmen and Reservists.
The Guard and Reserve GI Bill Parity Act of 2020 was introduced by Sen. Jon Tester, D-Mont.; and Sen. Marsha Blackburn, R-Tenn.; in the Senate (S. 3266). It was introduced by Rep. Steven Palazzo, R-Miss.; Rep. Mike Levin, D-Calif.; and Rep. Tim Ryan, D-Ohio; in the House (H.R. 5870).
It also has the endorsement of NGAUS.
"Efforts like these not only help the National Guard recruit and retain our dedicated service members but continue to honor their sacrifice through ensuring they have access to robust educational benefits," said retired Brig. Gen. J. Roy Robinson, NGAUS president. "We urge quick consideration and passage of this critical piece of legislation."
The bill's sponsors said the legislation is meant to provide parity in GI Bill benefits for members of the National Guard and Reserves "who increasingly conduct similar training and missions as active duty troops, but do not receive equal benefits."
They noted how the reserve components have become an integral part of U.S. defense plans as an operational reserve, with service members from the active and reserve components often training alongside each other but without receiving equal benefits.
"Members of the National Guard and Reserve deserve GI Benefits that reflect their increased services to our nation," said Tester, who is the ranking Democrat on the Senate Veterans' Affairs Committee. "These folks continue to answer the call of duty, and have been waiting years for the government to do right by them."
Blackburn said the nation could not provide for its defense without its Guardsmen.
"From protecting our southern border to aiding in the wake of national disasters, our National Guard and Reserve components serve an integral role in our military community," she said, "and they ought to be fully compensated for their service each and every day they wear their uniform."
The House version of the bill was introduced by the co-chairs of the House National Guard and Reserve Caucus, Ryan and Palazzo, and the chair of the House Veterans' Affairs Subcommittee on Economic Opportunity, Levin.
"Our men and women serving in the National Guard and Reserves are trained to be ready to respond at a moment's notice and are oftentimes performing the same duties as their active-duty counterparts without receiving equal benefits," Palazzo said. "I firmly believe that the individuals carrying out equally demanding and risky responsibilities should be appropriately compensated. This is about fairness and ensuring our Guardsmen and Reservists get the benefits they earned."
Ryan said nothing can truly repay service members for their sacrifices, but the bill is an important step towards fairly compensating military men and women.
"Our service members prove themselves daily serving our nation, and they should be compensated daily as well," he said. "That's why a day on duty should count as a day toward their GI benefits."