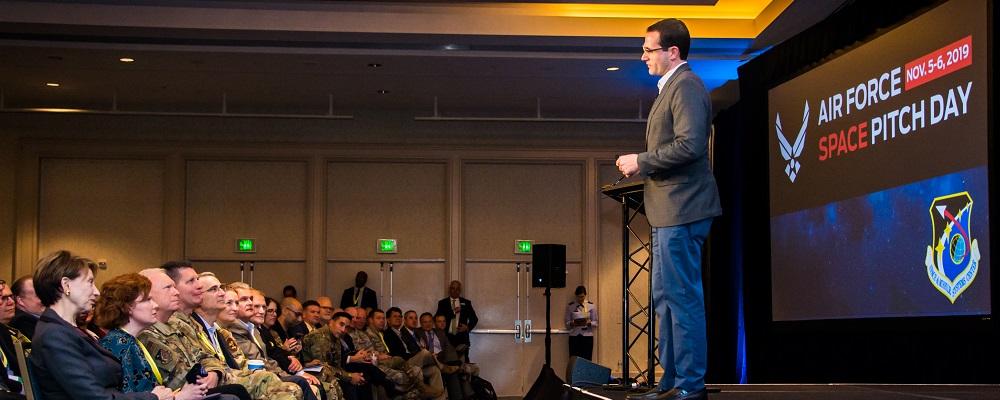 Defense technology experts asked Congress last week to use its spending clout to empower smaller companies to find solutions to the military's needs.
During a House Armed Services Committee Future of Defense Task Force hearing on Wednesday, experts from the defense and technology sector answered questions about how smaller companies can be used to create new technologies needed for near peer fights.
The first step could require Congress to bet big and inject serious capital into the firms currently doing research and development on technologies like artificial intelligence and advanced weapons systems.
"There has been no shortage of senior leaders who come to [Silicon] Valley and say, 'We want this innovation, we love it.' But then when it comes time to fund relatively modest contract sizes, they say, 'Look, we love AI but we can't find $20 million for this project," said Raj Shah, the DoD's former Defense Innovation Unit chief. "The advantage DoD has is scale, and it should use it to maximize its value."
To fund these projects, experts say Congress will have to back away from the traditional defense firms and instead lean on the smaller companies currently pushing the envelope when it comes to emerging technologies. But congressional leaders who rely on big-budget legacy programs to keep constituents employed might be reluctant to make the switch.
This will also require Congress, DoD and the defense industry to work in harmony to determine which programs should stay and which need to be thrown out.
"If we think, and the existence of this panel makes me think we do, we're going to make some pivots, we need to find a way to support the department when it's trying to make some of the hard choices," said Eric Fanning, president and CEO of the Aerospace Industries Association.
DoD already has some programs that aim to support firms working on defense technology. The Air Force's "pitch day" program, where small businesses can showcase their products and research in hopes of gaining a small amount of DoD funding, is one example. However, programs like pitch day need to be bolstered with additional funding, according to Shah.
Along with more funding for smaller innovators, Shah also recommended the DoD open bases in tech-heavy cities, like Boston and San Francisco. He also suggested creating a program that eases the way the DoD can award contracts to smaller companies, establish a "STEM Corps" civilian service and recruit more industry leaders from foreign countries.
The HASC's Future of Defense Task Force stood up in October and is designed to find ways that the DoD can acquire new technology to meet near peer threats, according to Defense News. The task force is co-chaired by Rep. Jim Banks, R-Ind., and Rep. Seth Moulton, D-Mass.