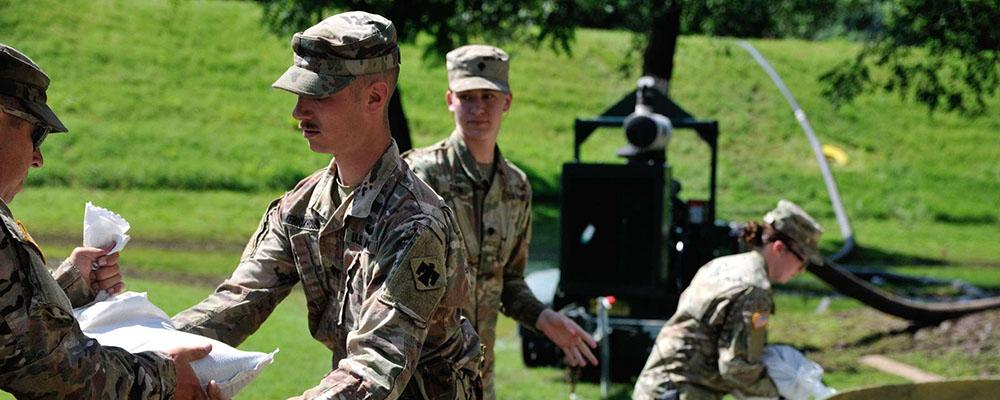 The U.S. military has announced a prize competition focused on finding ways to automate post-disaster damage assessments.
The Defense Innovation Unit announced the xView2 Challenge this month. The organization wants artificial-intelligence experts to develop a computer algorithm to speed up analysis of satellite and aerial imagery.

The goal is to more quickly identify types of damaged buildings and infrastructure and avoid the need for time-intensive, manual assessments, thus bringing humanitarian assistance and disaster relief response "into the age of AI."
That could help officials to more efficiently stage emergency supplies and help first responders to navigate blocked or damaged roads more quickly. 
"DIU's goal in hosting this challenge is to enlist the global community of machine learning experts to tackle a critically hard problem: detecting key objects in overhead imagery in context and assessing damage in a disaster situation," said Mike Haul, DIU AI portfolio director.
Competitors will demonstrate their assessment tools using open source imagery from 15 different countries, including areas impacted by wildfires, landslides, dam collapses, volcanic eruptions, earthquakes/tsunamis and wind and flood damage.
Teams will compete for a share of a $150,000 prize purse. And winners will be invited to present their work at the NeurIPS 2019 Workshop on AI for humanitarian assistance later this year.

The competition began this month and runs through November. FEMA, NASA, the National Geospatial-Intelligence Agency and the California National Guard, among others, are partnering with DoD to host the challenge.