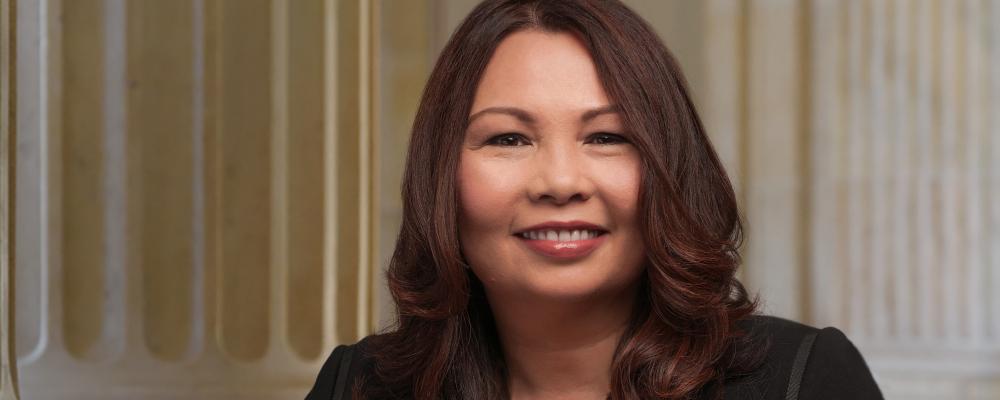 Democratic leaders have identified four additions to influential Senate committees that oversee the defense and veteran issues.
Sen. Tammy Duckworth of Illinois, Sen. Joe Manchin of West Virginia and Sen. Doug Jones of Alabama will join the Senate Armed Services Committee (SASC) as junior members, officials said. 
The panel is responsible for crafting the annual defense policy bill, the National Defense Authorization Act, and debates military funding levels.
Committee membership must still be finalized by the new Senate. 

And senator-elect Kyrsten Sinema of Arizona will serve on the Senate Veterans Affairs Committee. 
Sinema has served in the House of Representatives representing Arizona's 9th congressional district since 2013. This year, she won the election to replace the retiring Sen. Jeff Flake, a Republican. 
The SVAC has oversight over the Department of Veterans Affairs and legislation related to other veterans issues.
The two committees play a key role in shaping legislation before it is voted on by the full Senate.
Duckworth, a retired Illinois Army National Guard lieutenant colonel, was among the first women to fly combat missions for the Army during Operation Iraqi Freedom. She lost her legs and partial use of her right arm when her UH-60 Black Hawk helicopter was struck by a rocket-propelled grenade in 2004.
She previously served on the House Armed Services Committee for four years before joining the Senate in 2017.
Duckworth, Manchin and Jones will replace three senior Democrats who lost re-election bids earlier this year – Sen. Bill Nelson of Florida, Sen. Claire McCaskill of Missouri and Sen. Joe Donnelly of Indiana.
Manchin, who was first elected to the Senate in 2010, has previously served on the SVAC.
Jones was elected during a special election in 2017 to fill the vacancy created when Republican Sen. Jeff Sessions was appointed as attorney general.