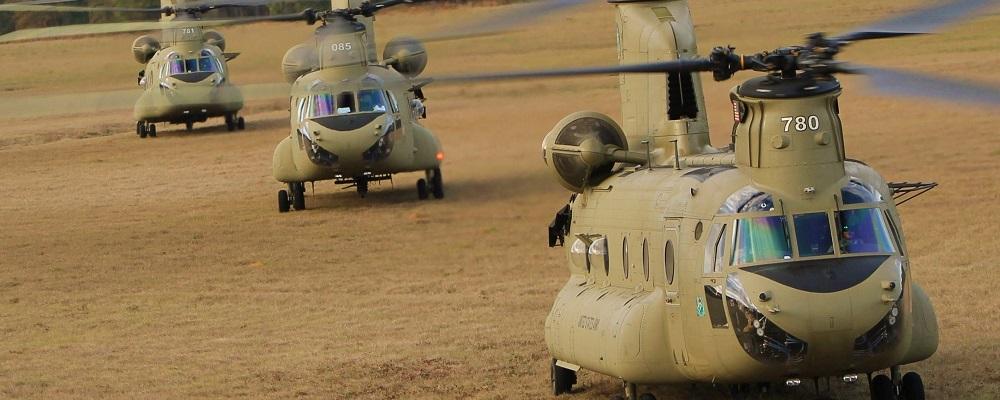 Congress is once again poised to win a battle over the Army's newest variant of its long-serving cargo helicopter.
According to Defense News, both House and Senate appropriators are set to fund the CH-47F Chinook Block II program.
It's the second year in a row Congress would be set to support the program against the wishes of Army leaders, who have attempted to scale back the program.
Previously, Army leaders said they sought the newer model Chinooks only for special operations forces, despite the aging fleet of older CH-47s and no replacement helicopter on the horizon.
The CH-47F Block II is the latest and most powerful version of the heavy-lift cargo helicopter that has been in service, in one form or another, since the Vietnam War.
Original plans called for the Army to replace its entire fleet of 542 Chinooks, including 153 in the Army National Guard. But Army budget documents show only spending for the special operations variant for future years.
Instead, Army leaders have sought to instead focus on the development of future vertical lift, including programs to develop new utility and armed scout helicopters. There is not currently a program in place to replace the Chinook.
Congress, however, has once again disagreed and appears set to overrule the Army using its "power of the purse."
Senate appropriators want to increase the account by $119 million on top of the Army's request for $160.7 million, according to Defense News, which cited budget documents released Nov. 10. The defense subcommittee also seeks to "strongly encourage" the Army secretary to "assess the increased cost, expected production issues, as well as industrial base risks of a delay in the Block II modernization."
House appropriators want to fund five CH-47F helicopters at a cost of approximately $198 million, with an additional $29 million for advanced procurement funding for a second lot of five aircraft in fiscal 2022.