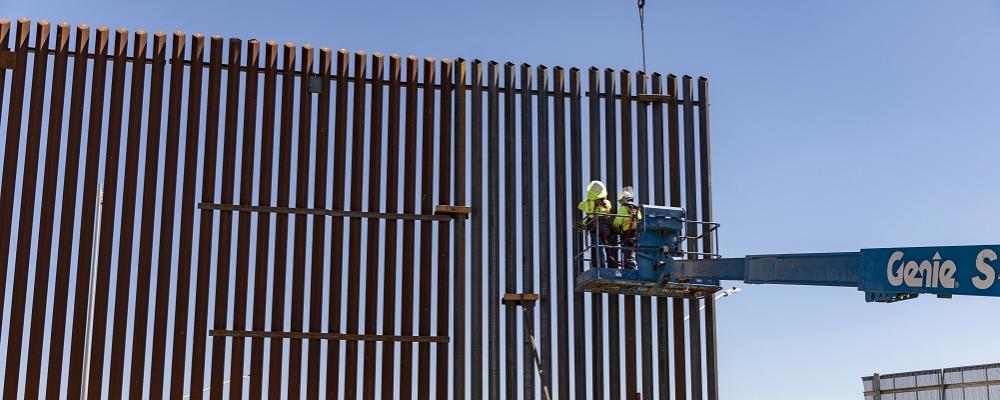 Millions of dollars in approved building for the National Guard will be delayed in order to expedite construction of more barriers along the southwest border, according to the Pentagon.
Defense secretary Mark Esper announced the delays earlier this month, releasing a list of well more than 100 projects totaling $3.6 billion.
Instead, those funds will now be used to replace miles of vehicle barriers and construct new fencing in Texas, Arizona and California.
Approximately $1.8 billion in funds are being diverted from projects outside the United States, including proposed improvements to military bases in Germany, the United Kingdom, Korea and Poland.
Another $687 million in projects will come from projects in U.S. territories, including Guam, Puerto Rico and the U.S. Virgin Islands.
The remaining $1 billion-plus will come from projects in 23 states, including Guard projects in California and Oklahoma.
The biggest impact will come in Puerto Rico, where two National Guard Readiness Centers and several other Guard-related projects will be delayed. Much of the construction was slated to replace facilities damaged by recent hurricanes.
Gen. Joseph L. Lengyel, the chief of the National Guard Bureau, told Military Times last week the projects are not canceled.
"They were going to be executed at some point off in the future, so I think there's a chance that we could ― they're just delayed," he said. "They're deferred until we find money."
The projects had been scheduled for contract awards in late 2020 or early 2021. But Lengyel said not all of the projects will be needed. He specifically noted an aircraft maintenance hangar would not be needed because Puerto Rico no longer has the aircraft that would require such a facility.
Lawmakers in California, Florida, New York and Puerto Rico have been critical of the decision to divert funds for the border wall.
California Gov. Gavin Newsom, a Democrat, said his state would lose $8 million meant to help the Guard assist in firefighting. Those funds were to go for a C-130J flight simulator at Channel Islands Air National Guard Station north of Los Angeles, home of the 146th Airlift Wing.
The wing is one of three in the Air Guard equipped with the Modular Airborne Fire Fighting System.