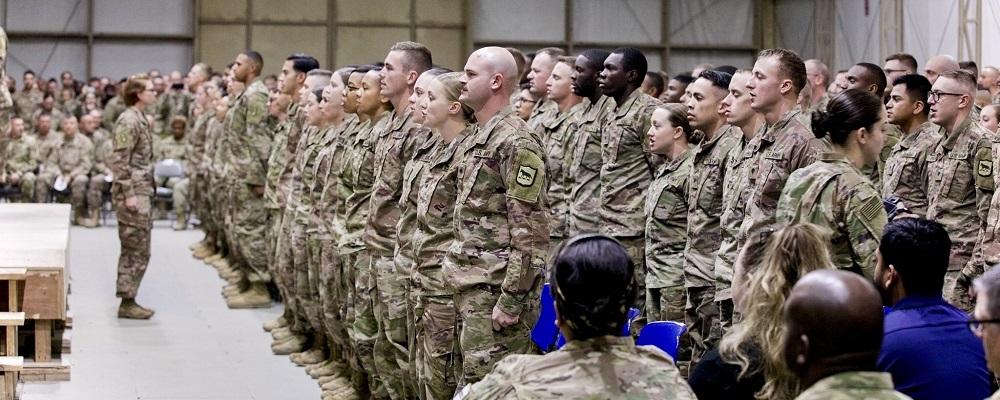 A bipartisan group of legislators are calling on the Government Accountability Office to investigate lapses in TRICARE benefits for National Guard and Reserve personnel and their families.
Twenty-four members of Congress have signed onto the letter, which was sent to the comptroller general of the United States earlier this month. The legislators include a mix of conservative and progressive House leaders who have rarely otherwise seen eye-to-eye.
The letter was sent in response to recent lapses in health care coverage experienced by soldiers and families of California- and North Carolina-based Guard units currently deployed to Kuwait and Ukraine. It calls for an independent review of the lapses and answers to questions of how many lapses have occurred, the specific issues behind the lapses and who has responsibility for the shortcomings.
"It is our understanding that some service members have suffered a lapse in TRICARE coverage and benefits as a result of a transition from Guard or Reserve status to active duty," the letter states. "While serving our nation overseas, soldiers should not be forced to deal with lapses in health coverage and access to TRICARE benefits.
"Pregnant wives, children with disabilities, and other family members of National Guard and Reserve personnel rely on TRICARE benefits for health care coverage," the letter continues. "Lapses in coverage can have serious consequences for our soldiers and their families and can understandably detract from our soldiers' focus on executing their mission."
Rep. Gilbert Cisneros, D-Calif., said lapses in health care coverage for Guardsmen was "outrageous."
"I join my Democratic and Republican colleagues in requesting a report from the comptroller general so we can fix this urgent problem now," he said. "These courageous patriots and their families deserve access to the benefits they have earned."
Rep. Mark Green, R-Tenn., said getting stuck in a bureaucratic web was the last thing service members and their families deserve.
"They should be able to access the health care benefits they were promised, which they have certainly earned," he said.
The letter cites lapses in coverage for members of the 19th Special Forces Group, which currently has soldiers deployed in support of Operation Atlantic Resolve in Ukraine, and the 30th Armored Brigade Combat Team, which is currently serving in the Middle East.
Similar lapses were also noted as having occurred in past years for Guardsmen serving in Afghanistan.
"While these men and women put their lives on the line for our national security, we must ensure they and their loved ones have access to the health benefits they have earned through their service to our nation," the letter states.