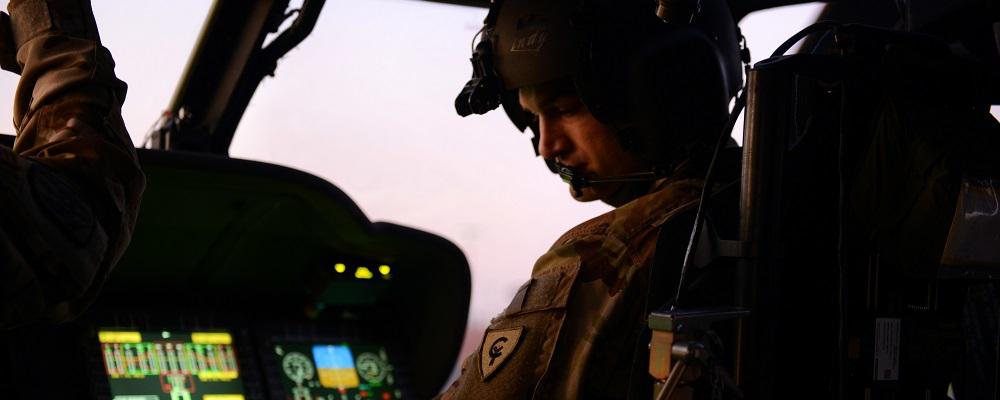 The Army has increased its Aviation Incentive Pay rates for the first time in more than two decades in hopes of becoming more competitive with the civilian aviation industry.
The new rates went into effect on Jan. 1. They come at a time when the military is seeing increased competition from commercial aviation companies, which regularly target the military to fill their increasing pilot needs.
The new rates span from $125 a month for aviators with two or less years of experience to $1,000 a month for officers and warrant officers with more than 10 years of experience.
"The Army understands the high demands on the aviation force and their families. This increase in AvIP, the first for Army pilots in over 20 years, will result in an increase of pay for most pilots in the regular Army, Army National Guard and Army Reserves," said Maj. Gen. David J. Francis, the commanding general of the U.S. Army Aviation Center of Excellence and Fort Rucker.
Francis said the adjustment is "just one of many efforts underway to maintain aviation readiness and ensure support to the joint force."
The incentive pay was last increased in 1999. The pay once equaled 25% of a pilot's base pay but had declined to approximately 11%, officials said. The new rates, with some levels at the maximum allowed by law, provide the largest annual pay raise for Army pilots in recent history.
In addition to increased incentive pay, the Army is also offering targeted retention bonuses to midcareer and senior pilots, according to Stars and Stripes.
All of the services are struggling to retain pilots, the newspaper notes, with the Army's pilot attrition rate growing to a record 10% last year.