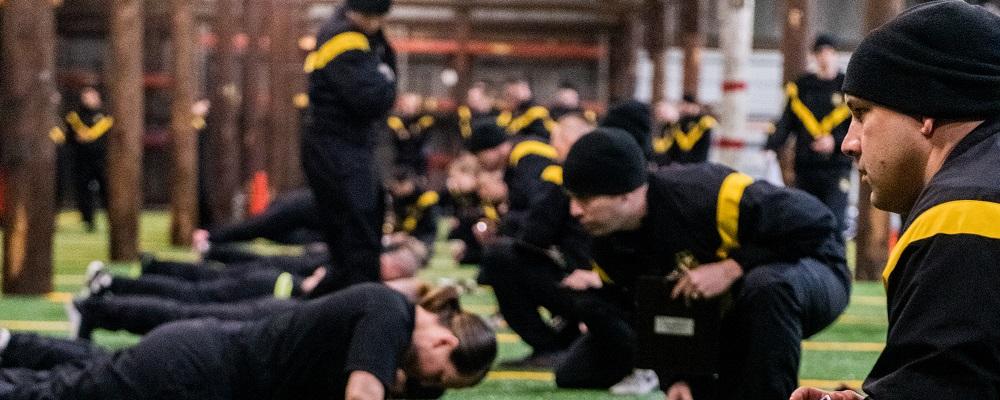 The Army has updated its free fitness application, Army PRT, to better prepare soldiers for the new Army Combat Fitness Test.
Designed by the Army University Mobile Division, the app includes video demonstrations of all six ACFT events and provides tailored fitness templates to help soldiers train for the test. It also has a score calculator for soldiers to gauge their progress.
Officials believe the app will help the service reach soldiers who have not been exposed to the ACFT or have limited access to the test's specialized equipment.
"There are potentially millions of different fitness solutions to accommodate the majority of soldiers," said Lt. Col. David Feltwell, a physical therapist for the Center for Initial Military Training. "Whether they are doing well in terms of physical performance, or they're beginners."
Army PRT was originally launched in 2014 and also has an Army Physical Fitness Test score calculator.
The ACFT is set to replace the APFT in October. This fiscal year, soldiers are expected to take at least one not-for-record ACFT to help prepare them for the change.
The new test has sparked apprehension among some, including Guard and Reserve soldiers who lack exposure to the test and available equipment to prepare for the test. Unprepared soldiers could be at risk for more injuries.
Feltwell said the app can help soldiers improve their fitness, but does not replace in-person coaching and instruction.
"Being in the presence of someone who's an expert, and learning from them directly, has a much greater impact on improving a soldier's fitness," he said.
The Army PRT app is available on Android and Apple phones and can be found in their respective app stores.