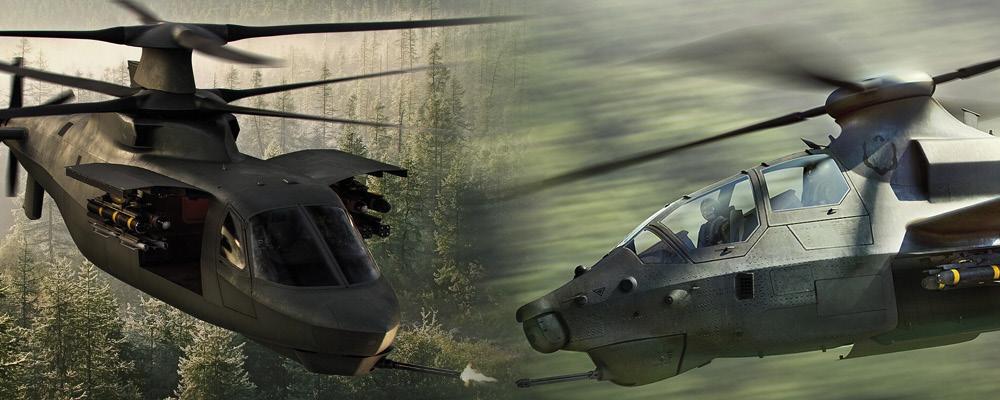 The Army has selected its two finalists for the Future Attack Reconnaissance Aircraft (FARA) program, tapping Bell Helicopter Textron and Sikorsky Aircraft Corp. to continue in the competition.
The two contenders will now move onto the prototype development phase of the contest, which seeks a replacement for the retired OH-58 Kiowa Warrior. The Kiowa was taken out of service in 2017 and the Army wants to replace it with a helicopter that will be lethal and survivable in  near-peer fights.
AH-64 Apache helicopters are currently performing the attack-reconnaissance mission.
"The Future Attack Reconnaissance Aircraft is the Army's No. 1 aviation modernization priority and is integral to effectively penetrate and disintegrate adversaries' integrated air defense systems," said Bruce D. Jette, the Army's assistant secretary for acquisition, logistics and technology. "It will enable combatant commanders with greater tactical, operational and strategic capabilities through significantly increased speed, range, endurance, survivability and lethality."
Bell and Sikorsky have until Fall 2023 to design and build their prototypes for Army flight testing.
The Army announced the decision eight days after naming Bell and a Sikorsky-Boeing team as the finalists in another high-profile helicopter competition, the Future Long-Range Assault Aircraft program. That program is seeking a replacement for the UH-60 Black Hawk.
FARA and FLRAA comprise the Army's Future Vertical Lift program, which is focused on preparing for near-peer fights.
"Our focus is on delivering capability for our soldiers at the speed of relevance," said Gen. John M. Murray, the commanding general of Army Futures Command. "We're doing that here – providing opportunities for our industry partners to design, test and build capability alongside our soldiers to ensure that we win on a future battlefield."