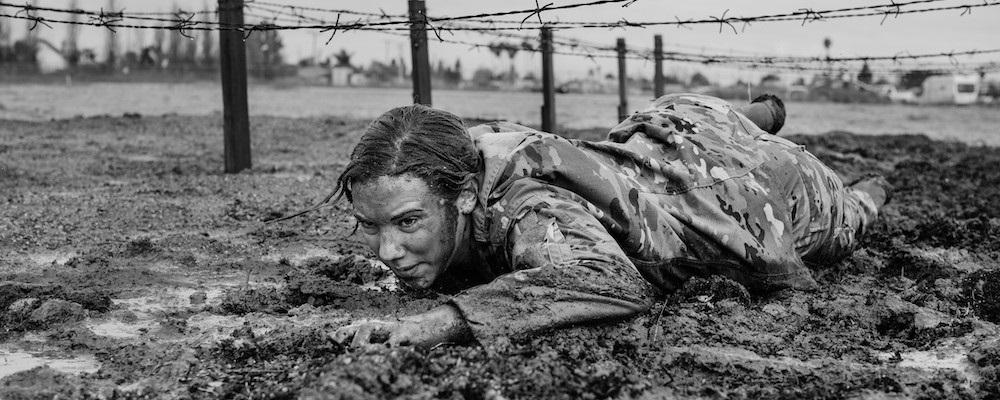 The Army National Guard has launched a new ad campaign that brings a hopeful message to potential young recruits seeking career direction and a meaningful purpose to their lives.
Lt. Gen. Jon A. Jensen, the Army Guard director, introduced "The Next Greatest Generation is Now" campaign during a virtual rollout for recruiting and retention battalions nationwide last week.
Jensen associated some of the campaign's action-provoking headlines, "Restless? No. Relentless," and "Live to make a difference," with the significant contributions citizen-soldiers made to their communities nationwide during the coronavirus pandemic.
"What I love is that these ads accurately capture our soldiers," he said. "We've got the right product. Our successes are local, and these efforts can be tailored to the local level."
Many youth wonder if they can succeed and whether there are other people like them in the service, according to a Defense Department study. The campaign seeks to address those concerns.
"Next Greatest Generation is Now provides a journey and introspective look at what 18-to-24- year-old men and women are facing now," said Lt. Col. Stephen Warren, the chief of Army Guard marketing and advertising. ''Gen Z' is considered 'the disrupted generation' because their schools have been interrupted … their lives have been interrupted."
This new campaign takes the Gen Z perspective and invites them to consider all the opportunities available through part-time Guard service.
"Three different ad executions lay out the challenges this generation is facing," Warren said. "They also feature amazing real-world stories of our current soldiers in and out of uniform and how they've positively impacted their communities and accelerated their goals."
The rapid-fire ads illustrate activities ranging from soldiers' civilian pursuits to their military occupations related to the Guard's federal and domestic missions.
"The campaign demonstrates to Gen Z that there are people like them serving in the Army National Guard and finding their part-time service to be satisfying and rewarding," Warren said. "Part-time service can complement your life and help you achieve your long-term goals. The diversity of the Army National Guard extends to our Soldiers' interests, perspectives, goals, backgrounds, and the missions they undertake."
The stars who appear in the ads are actual young Army Guard soldiers, not paid actors. Out of hundreds of applicants, these 26 were selected because they exemplify the Guard's reputation of exceptional readiness, compassionate service and professional competence, he said.
"This is an authentic portrayal of our soldiers because these are our soldiers," Jensen said.
The Army Guard's Next Greatest Generation is Now ads debuted last week across social media, online gaming platforms, and online video channels, including CBS, ESPN, FOX Sports and Hulu.
Digital media channels include Bleacher Report, Twitch, CNN, FS1, EA, The Players Tribune and Gamespot. In addition, the new campaign will air during college basketball's March Madness.
The three ads can be viewed on YouTube at