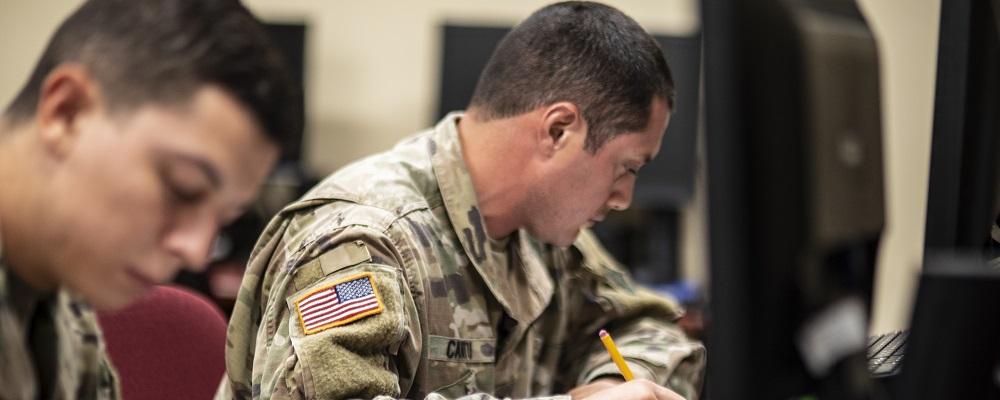 The Army has expanded its job credentialing assistance program across the force following a successful pilot program that included active, National Guard and Reserve in Kentucky and Texas.
The self-directed program, which provides up to $4,000 a year for more than 1,600 certifications and areas of study, expanded with the start of the fiscal year Oct. 1.
It is designed to support soldier professional development, retain quality soldiers and prepare soldiers for meaningful employment after their military service, or in the case of the Guard and Reserve, during their military service.
According to officials, soldiers in Colorado, Kansas, New York and Washington can begin using the program this month. Georgia, Hawaii and North Carolina will be added Nov. 1; Arizona, California, Louisiana, Pennsylvania, South Carolina and Virginia will be added Dec. 1; and the program will expand to all other states and territories on Jan. 1.
The program may be used for expenses related to certifications for human resources professionals, emergency medical technicians, personal trainers, commercial welders and logistics technicians. Other programs include Lean Six Sigma, commercial driver's licenses and private pilot licenses. A full list of supported programs is available at www.cool.army.mil.
Credentials do not have to be related to a soldier's military occupational specialty.
Soldiers are eligible to begin work on their first credential after successful completion of their advanced individual training, Warrant Officer Basic Course or Basic Officers Leaders Course. A second program may begin after completion of an Advanced Leadership Course, Warrant Officer Advanced Course or Captains Career Course.
Assistance may be used to pay for online, classroom and blended training and associated materials, to include manuals, study guides, textbooks, processing fees and test fees.
To apply, Guardsmen should contact their state education services office.