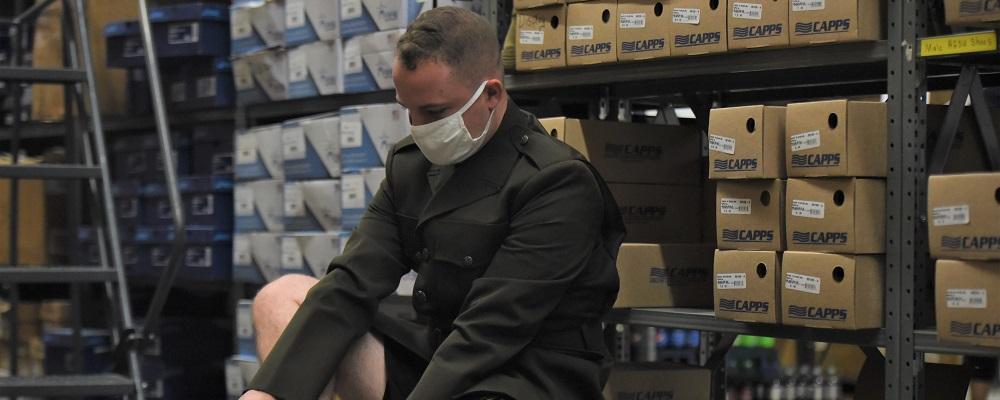 Army officials have announced sweeping changes to its grooming policies while also introducing wear guidelines for its new Army Green Service Uniform.
The changes to grooming standards are meant to promote inclusivity throughout the ranks and follows a Defense Department-directed review. Other changes to the standards include removing potentially offensive language to describe several hairstyles.
The uniform guidelines authorize an optional undershirt for female soldiers who are breastfeeding or pumping. It also changes the shoulder sleeve insignia, better known as combat patches, from "former wartime service" to "military operations in hostile conditions."
The update to the guidelines are the first since the Army Green Service Uniform, based on World War II uniforms, was introduced in late 2018. Soldiers have until Oct. 1, 2027, to purchase the new uniforms.
Other changes include establishing guidelines for soldiers to wear the nonsubdued National Guard Identification Badge on the uniform, for those who have served in the National Guard Bureau for more than a year.
Changes to the grooming standards were meant to address a disparate impact on female soldiers, leaders said. New approved hairstyles will help promote diversity and inclusion and improve the health of the force, officials said.
The changes include:
No minimum hair length for female soldiers
Multiple hairstyles to be worn at once (i.e., braiding twists or locks)
Ponytails for soldiers unable to form a bun
Highlights (uniform blend of colors)
Optional wear of earrings in the Army Combat Uniform for female soldiers
Solid lip and nail colors (non-extreme) for female soldiers
Clear nail polish for male soldiers
The changes will take effect Feb. 26, officials said. They followed suggestions proposed by troops and voted on by a 17-soldier panel established to promote diversity and inclusion in the force.