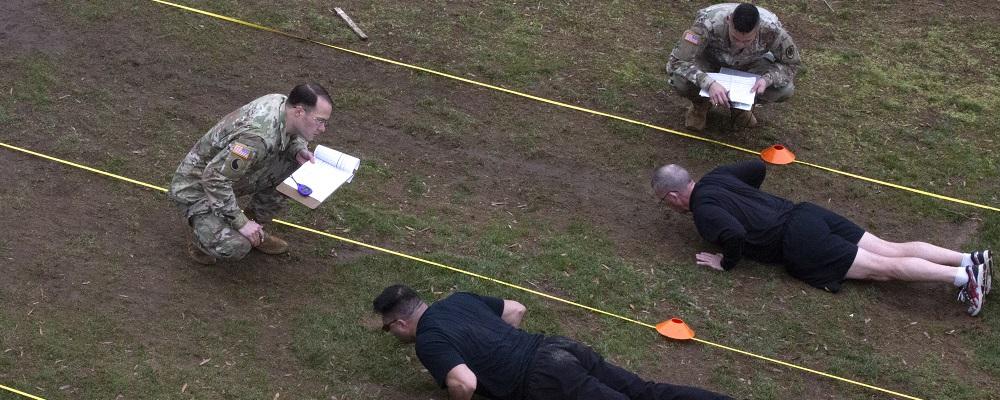 A congressionally mandated independent review of the Army Combat Fitness Test will be finished by the end of the year, according to Sergeant Major of the Army Michael Grinston.
The study was required following lawmakers' concerns that the test could be biased against certain groups of service members, including women.
Grinston provided an update on the AFCT, which officially replaced the Army Physical Fitness Test last year, during an event hosted by the Association of the U.S. Army, according to Military.com.
The six-event ACFT was designed to better mimic the demands of combat, officials have said. It replaced the three-event Army Physical Fitness Test.
Currently, scores from the ACFT do not count against soldiers until March 2022, due to delays caused in part by demands to study the new test and by complications due to the ongoing COVID-19 pandemic.
Grinston said he is supportive of lawmakers' concerns, according to the report.
"We've got three touch points … throughout the year, and then a final report in December of 2021, so we are doing what they have said to do," he said.
Members of Congress, led by Sen. Kirsten Gillibrand, D-N.Y., and Sen. Richard Blumenthal, D-Conn., have said the test is unfair to some in the military and sets unrealistic requirements for those serving in units with less physical demands, such as cyber specialists, judge advocates and medical personnel.
According to Military.com, advocacy groups have also found that fewer than 50% of women passed the ACFT, despite its claims to be gender-neutral.
Grinston suggested the ACFT could evolve based on the review, just as the APFT evolved over time.
Already, the Army has slightly altered some aspects of the test and added an alternative event for soldiers who struggle with some of the required tasks.