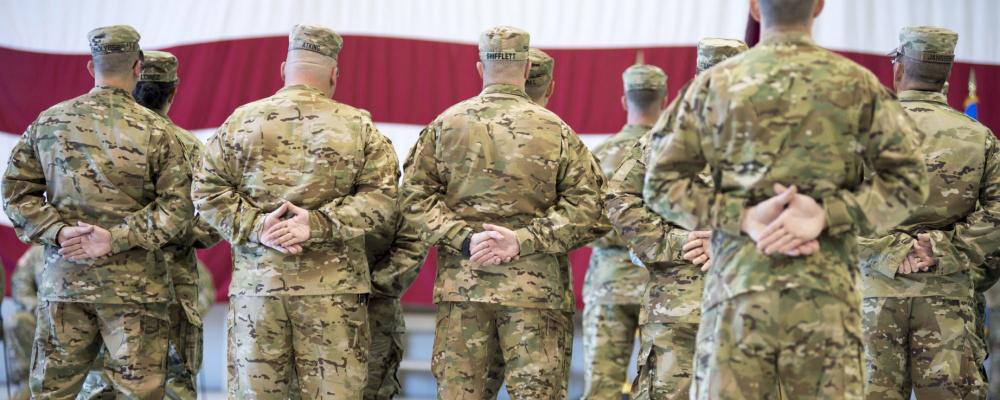 The Army, Air Force Exchange Service has temporarily changed its policy and will allow reserve-component members to purchase Operational Camouflage Pattern uniforms online. The change went into effect Friday, but is pending further discussions with the Army regarding the regulations that restrict such sales.
Last week, retired Brig. Gen. Roy Robinson, the NGAUS president, sent a letter to Gen. Mark A. Milley, the Army chief of staff, offering the association's help in changing the regulation. Meanwhile, the Reserve Officers Association had confronted AAFES directly over the issue. An ROA staff member received an email from AAFES Friday informing her of the temporary change. She shared the email with NGAUS.
There has been no official announcement from AAFES or the Army.
NGAUS interest in the issue was piqued when affected Guardsmen contacted the association. One of them was Maj. Benjamin Cook of the Idaho Army Guard, who asked NGAUS to look into the "unfair restrictions" regarding uniform purchases from AAFES.
He said he was prevented from buying a uniform online because, as a Guardsman, his status as a soldier could not be verified through the Defense Enrollment Eligibility Reporting System, or DEERS. The AAFES website encourages customers like him to visit an exchange, where it is easier to verify military status. His nearest exchange, he said, is 530 miles away.
In the letter, Robinson cited an Army regulation that is the cause of the problem and offered NGAUS as a conduit for dialogue leading to a change. He noted that "access to exchange services and uniform purchasing is already problematic" for reserve-component soldiers because they "are geographically dispersed and often do not have access to military facilities." He called this an "unnecessary hardship."