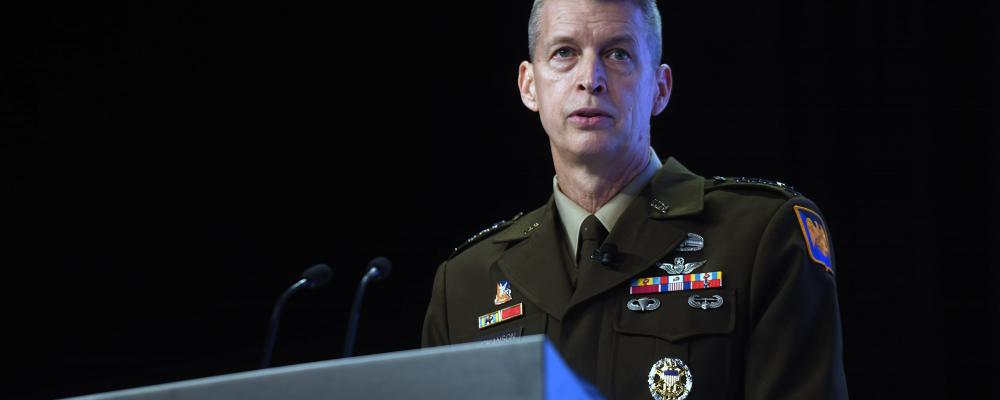 The National Guard Bureau chief warned lawmakers last week their habit of missing budget deadlines hurts Guard readiness.
In 12 of the last 13 fiscal years, Congress failed to agree on defense appropriations before the new fiscal year started Oct. 1.
To keep the government open, lawmakers then used continuing resolutions, which provide funding at the previous fiscal year's level without new programs.
Meanwhile, defense leaders are left wondering when Congress will finish a spending plan so they can draft an actual budget for the fiscal year. In recent years, Congress has completed an annual budget each March, nearly six months into the fiscal year.
High inflation – like the kind happening now – can make working off a previous fiscal year's funding more challenging.
"However, one of the most significant threats to our readiness in the National Guard is budgetary uncertainty," Gen. Daniel R. Hokanson told the House Appropriations Committee's Subcommittee on Defense in prepared remarks.
"When we are faced with a Continuing Resolution — or an ongoing series of Continuing Resolutions — we cannot program the manning, training, and equipment we need to successfully fulfill our obligations to the joint force or successfully support the National Defense Strategy," Hokanson continued.
Hokanson argued America's adversaries exploit gaps in reliable defense spending.
"Our strategic competitors are not waiting for the next budget cycle," he said. "They are innovating, training, and looking to gain any advantage available. We cannot give them this advantage."
Last week, Hokanson linked chaotic military appropriations to the ongoing conflict between Russia and Ukraine.
He cited the State Partnership Program as a key Guard initiative damaged by uneven federal dollars.
"Almost 30 years after its creation, the SPP is one of the most valuable security cooperation programs available, and it is paramount that Congress provide consistent and stable funding per the FY 2023 president's budget to ensure maximum program potential," he said.
"However, continuing resolutions continue to impact execution of the SPP," Hokanson noted. "When states and their partners receive funding late in the fiscal year, it is detrimental to the planning and execution of partnership events."
SPP began in 1993 and aligns foreign nations with a Guard partner from one of America's 54 states, territories and the District of Columbia.
The initiative has received fresh attention following Russia's February invasion of Ukraine.
The California Guard has partnered with Ukraine since 1993, and Hokanson has repeatedly credited SPP with helping Ukrainian defenders fight Russia this year.
Hokanson also warned Congress health care is another factor degrading the Guard's readiness.
According to Hokanson, 60,000 Guard personnel are uninsured, lowering the component's medical preparedness.
"If they are unable to seek treatment for a physical ailment or mental health crisis, or obtain follow-on care due to a lack of insurance, their readiness and ability to serve is impacted," he cautioned.
Hokanson recommended "ensuring health care coverage for every member who serves in uniform" during his remarks.
Providing TRICARE medical coverage to every Guard member is a NGAUS priority discussed in more detail here.
Last week's hearing was part of congressional deliberations on President Joe Biden's $773 billion budget request for the Pentagon.
Most observers – including NGAUS – believe there is little chance Congress will finalize defense appropriations before fiscal 2023 begins Oct. 1.
 - By Mark Hensch