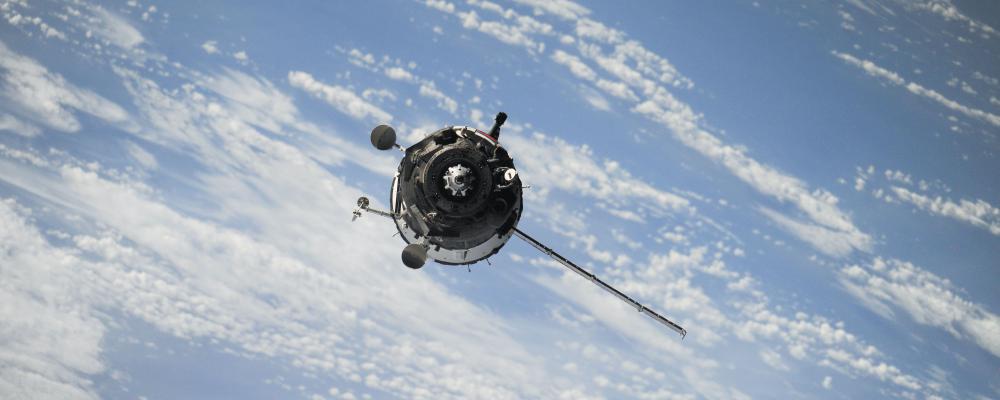 WASHINGTON (Feb. 21, 2023)  — The voice of more than 45,000 current and former National Guard officers applauds bipartisan Senate legislation that would ensure some of America's most talented and experienced military space professionals can keep serving the nation.
Introduced last week by Sen. Dianne Feinstein, D-Calif., and Sen. Marco Rubio, R- Fla., the Space National Guard Establishment Act would create a Space National Guard under the Space Force.
The legislation is co-sponsored by Sen. Lisa Murkowski, R-Alaska, Sen. Kyrsten Sinema, I-Ariz., Sen. Alex Padilla, D-Calif., Sen. Michael Bennet, D-Colo., Sen. John Hickenlooper, D-Colo., Sen. Rick Scott, R-Fla., Sen. Mike Braun, R-Ind., and Sen. Marsha Blackburn, R-Tenn.
Rep. Jason Crow, D-Colo., plans to introduce "companion legislation" in the House, according to a release from Feinstein's office.
Lawmakers considered similar legislation in the 117th Congress; the bill passed the House but never came to a vote in the Senate.
"Creating a new military component is not something Congress does quickly, especially without the blessing of Pentagon policy-makers," said retired Brig. Gen. J. Roy Robinson, the NGAUS president. "That's why it's so heartening to see that a broad coalition of senators shares our determination to establish a Space National Guard.
"A Space National Guard is the only efficient, inexpensive way to enhance our Space Force," he added. "It requires no new personnel, equipment or facilities — just new uniform name tapes and some new signs."
The National Guard Bureau puts that one-time price at about $250,000.
That would cover the full cost to move 1,000 space professionals in 16 Air National Guard units across eight states and territories to the new component. They currently provide 60% of the military's space electronic warfare capability, the only mobile, survivable missile-warning capability and 100% of the surge capacity.
Guard space units are in Alaska, California, Colorado, Florida, Hawaii, New York, Ohio and Guam.
Robinson said opponents of a Space National Guard also cite cost. This includes the White House.
They quote a 2020 Congressional Budget Office report that incorrectly assumed every state and territory would have units in a Space National Guard that could total as many as 5,800 personnel. The CBO estimated annual costs at nearly $500 million.
"The CBO totals are based on false assumptions developed without any National Guard input," the NGAUS president said. "The Guard has never advocated a 54-state-and-territory Space National Guard. A Space Guard could grow beyond 1,000 personnel. But any expansion would be up to Space Force leaders."
Robinson said the association will continue to educate lawmakers and the White House on the real costs of a Space National Guard and the high price of leaving Guard space professionals out of the Space Force.
"Nearly half of the Guard's part-time space professionals work full time in civilian aerospace or other high-tech industries," Robinson added. "These are talented, coveted people with valuable connections to industry."  
But now they're "orphaned" in the Air Force, a service no longer conducting space missions, he said. All other Air Force space units have migrated to the Space Force, he said.
"This complicates acquiring needed resources and professional development," Robinson said. "It will also likely drive many out of the military, which would be a great loss for the nation."
 
The legislation corrects this misalignment, the bill's authors say.
"A Space Force National Guard would save money because otherwise we will eventually have to replace the capabilities we have in the Guard today with new units created from scratch inside the Space Force," Feinstein said. "A Space National Guard should have been created when Space Force was created. This bill fixes that mistake."
Added Rubio: "Creating a Space National Guard would boost our military readiness and increase efficiency. It would also ensure that the Space Force retains needed talent. I look forward to working with my colleagues to pass this commonsense bill."
Reporters, Editors & Producers: Retired Brig. Gen. J. Roy Robinson is available for interviews or to appear as a subject matter expert on issues related to the National Guard. Contact John Goheen at 202-408-5882 to schedule an interview or appearance.
About NGAUS: The association includes more than 45,000 current or former Guard officers. It was created in 1878 to provide unified National Guard representation in Washington. In their first productive meeting after Reconstruction, militia officers from the North and South formed the association with the goal of obtaining better equipment and training by educating Congress on Guard requirements. Today, 145 years later, NGAUS has the same mission.